Does Consciousness Survive Death? Bigelow Contest Runner-up Michael Tymn submits the evidence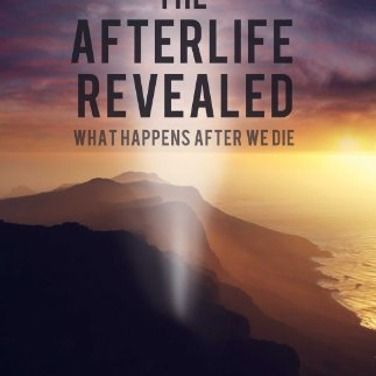 "Your world must realize that revelation is continuous and progressive, fitting itself to the stage of understanding to the people to whom it comes." - Silver Birch
I appreciate the opportunity to talk with Mike. He was one of the runner-ups, awarded a $50,000 prize, in the
Bigelow Essay contest of 2021
, on the subject of evidence for life after death. Info on the most recent contest.
Link.
Michael's Question: "
Is finding evidence of life on another planet more important than finding evidence of life after death?"
He's written several books: The one I have is featured in the photo. The Afterlife Revealed,
Amazon Affiliate Link.
I follow his blog at White Crow Books.
Reader Review
-
 Evidential proof of life after death,
Reviewed in the United Kingdom - edited. -
This book delves deeper than most and confirms with absolute certainty the importance of living a spiritual life on this earth. For me, it has nothing to do with religion, its about spiritual development. I'm not interested in whether there is a 'god' or not and it appears to me that Michael is not saying there is or not but that there is a progression towards a sphere where a 'Oneness' of spirits exists.
Bio:
Michael Tymn (pronounced Tim), a Hawaii resident, graduated from the San Jose State University School of Journalism way back in 1958. In addition to his full-time career in insurance claims management, he's been a free-lance writer for nearly 70 years.
Logging more than 2,000 articles to more than 50 newspapers, magazines, and journals over the years. Traveling the world: Bangkok, Panama, Jerusalem, Glastonbury, Hollywood, St. Paul, and Tombstone, Arizona.
Most of his early writing had to do with sports, specifically athletics, swimming, bicycle racing, and triathlons, but upon retirement from his career in insurance in 2002, his focus changed from sports to psychical research, with emphasis on the evidence for the survival of human consciousness at death.
He has authored seven books on the subject, his best seller being "The Afterlife Revealed" and his most recent book, "No One Really Dies."
Clarification: Mike is not a scientist, academician or researcher,
per se
.  His interest in psychical research is as a historian, and his primary efforts in this regard over the past 20 years has been to make the old research - between 1850 and 1930 - known to the public.  
From Michael's Essay
- Long Concealed, Now Revealed – Overwhelming Evidence for Life After Death
1.
Excerpt
: One school – referred to as the
Group Soul School
– holds that only a small portion of the soul comes back in a future life, while the "Higher Self" – the greater part of the individual soul – remains in the larger life. P 5.
2.
Excerpt
:
Nathaniel P. Tallmadge
After serving 10 years as a United States Senator from New York, Nathaniel P. Tallmadge, a lawyer by profession, served two years as Governor of the Territory of Wisconsin. He had practiced law in the same courts as Judge John Edmonds and knew him as a man of "classical education" and "acute mind."
Investigating/researching Mediums.
With another medium, Calhoun asked
Tallmadge
to bring a guitar to their next meeting. He did so and placed it on a drawer, no one touching it. Tallmadge testified:
"The guitar was touched softly and gently, and gave forth sweet and delicious sounds, like the accompaniment to a beautiful and exquisite piece of music. It then played a sort of symphony, in much louder and bolder tones."
P 14.
Michael Tymn's books
are available on Amazon.
Link.
Michael's Blog - at White Crow Books
.
Link.
I'll follow up with a blog post - and include that link when it posts.
My blog -
https://talkingtonightlights.wordpress.com/
Follow-up:
https://talkingtonightlights.wordpress.com/2023/03/28/evidence-for-life-after-death-bigelow-essay-contest-of-2021-interview-with-runner-up-michael-tymn/

Interview Footnot
e:
Yes, there is an anomaly. I left it in.
This is the second time in a month that I have noticed an
EVP
in the audio. Unfortunately, this
EVP
is not quite as distinct as the previous one. However, I am going to start paying closer attention to see if this is becoming a pattern.
Correction
on the time of the anomaly: Apparently – with the commercials added – the time for the anomaly is
42:38
.
At 42:09
– I ask, 'what was it like to win the contest…' The place to listen is when he says =
"I wasn't doing it for the money, I was just hoping that … you know.
" =  this is where the other voice can be heard…. very quick.
The words I can make out are
"he got"
… There is a
3rd word
but that is unclear to me. If you are interested, I can amplify it a bit more. I did keep a copy of that segment. Make a request on my blog and I can post it in the comments. [I do suspect a word that fits but that is my interpretation.]