Nature Related Risks
Episode 2,
Oct 03, 08:15 PM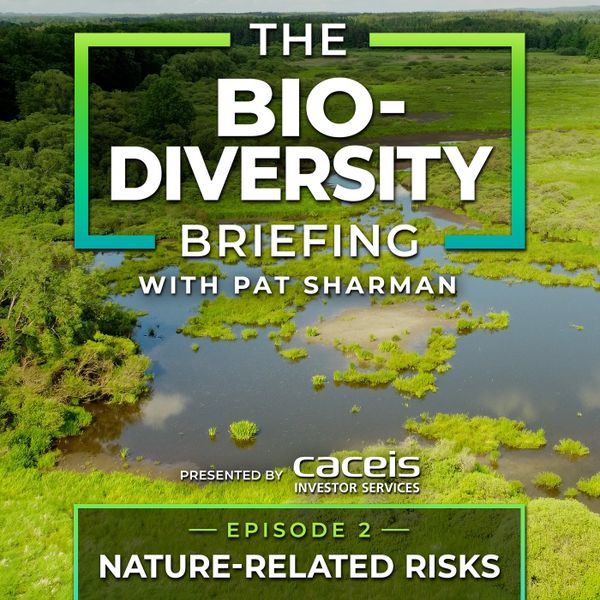 In this episode, we look at a detailed view of nature-related risks and their impact to investments.
We define what nature-related risks are, outline some of the challenges that we should be aware of when trying to assess and manage these risks, and our panel of speakers discuss examples that bring these issues to life. 

This episode, hosted by Pat Sharman, brings together three very different specialists that are focused on sustainability issues like climate change and nature-related risks. Our contributors include Vanessa Hodge, UK Sustainability Integration Lead from Mercer UK, Fergus Campbell, Sustainable Business & Finance Adviser at the  Zoological Society of London and David Kneale, a UK Equities and Sustainable Strategist.