Opioids, Memories and Prison Healthcare
Episode 54,
Feb 12, 2014, 11:19 AM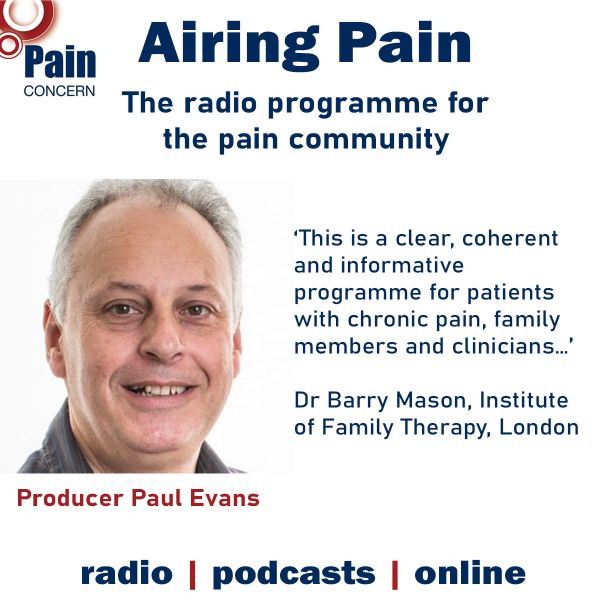 Investigating the diagnoses of headaches, and the benefits of topical and placebo treatments for chronic pain.
Delving into the issues surrounding opioids and healthcare within prisons and investigating the relationship between memory and pain.


This edition has been supported by a grant from the Scottish Government. 


Paul Evans talks to Dr Cathy Stannard, a Consultant in Pain Medicine at Frenchay Hospital in Bristol, who outlines the use and misuse of opioids in chronic pain management. She points out that whilst opioids are a useful analgesic for some people, they can have a detrimental effect on others due to their strong side effects. She emphasises the need for healthcare professionals to be aware of how to use opioids effectively as a pain management resource. 


Paul also meets Dr Rajesh Munglani, a Consultant in Pain Medicine in Cambridge, who has carried out research into the relationship between pain and memory. He describes chronic pain as a circuit that can be triggered by seemingly small events or memories and highlights the importance of context and memories on pain. He explains that medical or psychological intervention is needed to disrupt the circuit of pain. 


Then Paul speaks to Dr Cathy Stannard and Dr Ian Brew, a prison GP, about healthcare within prisons. Stannard reveals some problems in this area, saying that some medicines are a tradable commodity in prisons and that often prisoners' account of pain are treated with mistrust. She reports that the situation is improving, as the healthcare needs assessment that prisoners receive when they arrive in prison now includes a section on pain, alongside the original sections on substance misuse and psychiatric disorders. Dr Ian Brew emphasises that prisoners deserve to receive equal healthcare to those outside of prison and says evidence suggests that good healthcare, alongside other rehabilitation initiatives in prisons, can reduce the rate of re-offending. 

Contributors:


Dr Cathy Stannard, Consultant in Pain Medicine at Frenchay Hospital in Bristol and chair of consensus group and editor of British Pain Society's Guidelines on Opioids for Persistent Pain: Good Practise
Dr Rajesh Munglani, Consultant in Pain Medicine in Cambridge and was a lecturer in the University of Cambridge researching mechanisms of chronic pain
Dr Iain Brew, GP working in prisons.
#Amputation #phantomlimbs #Neuropathicpain #Generalpractitioners(GPs) #Healthcarepolicy #Medication #Opioids #Research