Warriors in a forgotten war - 2 - Tunnerminnerwait and Maulboyheneer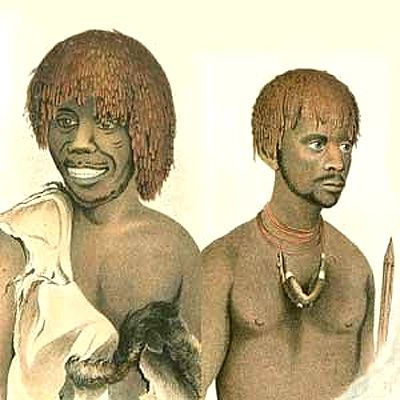 Tunnerminnerwait and Maulboyheneer Interview with Dr Clare Land ABC Radio National 'Hindsight' - Presented by Lorena Allam
Sunday 16 March 2014
The colony of Port Phillip was just eight years old when it held its first execution. The first people hanged in 1842 were two Aboriginal men from Tasmania. How did they come to be on the mainland?
The story of Tunnerminnerwait and Maulboyheneer is shocking, exciting, tragic and moving. Their tumultuous and short lives tell us so much about frontier conflict and the early colonial history of Tasmania and Victoria.
The two men were among a larger group of people, including Truganini, who were brought to the mainland by George Augustus Robinson, to act as intermediaries.
Six months into their travels through country Victoria with Robinson, they spectacularly abandoned life with the whites and went on a six week 'crime spree'. Eventually caught and charged with murder of two seal hunters, the women were sent back to Tasmania but the two men were put to death in a brutally botched execution.
They are remembered every year on the anniversary of their death by local Aboriginal people, and Melbourne Council has unanimously agreed to create a memorial to their lives.