The Great British Bake Off is back! Are you a fan?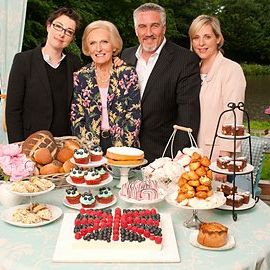 The Great British Bake off starts tonight. The cake making competition is one of the BBC's biggest hits. The show brings in millions of viewers. But is it boring?
That's what Simon Cowell said last year. The X Factor supremo says that it's much more exciting watching an X Factor winner than "looking at a chocolate eclair at the end of the show".
Commentators Niamh Horan and Emma Wolff discuss