Grease Live Review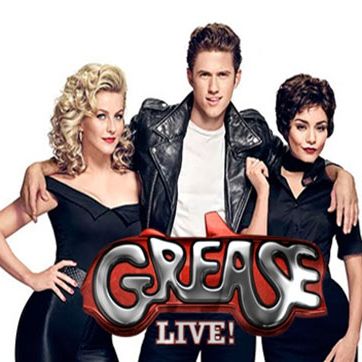 Hosts Brancey, Kristin and Keisha talk the highs and lows of the live musical that aired on Fox on Feb. 1.
Summary: Featuring a young ensemble cast, GREASE: LIVE will reintroduce and reimagine some of the show's most memorable moments, great music and timeless love story to an entirely new generation.
Stars: Julianne Hough, Aaron Tveit, Vanessa Hudgens and more
Variety Radio Online – bringing you all things entertainment including news, reviews and interviews. Check out our website, like us on Facebook and follow us on Twitter.
Kristin
Twitter & Tumblr | @kristin0409
Facebook | According to Kristin
Snapchat | @kristin040
Brancey
@VROBrancey | Twitter and Instagram
Keisha
Twitter | @Keelime_
Instagram & Snaphat | Keelimefrapps
Grease is the word!
#Grease #GreaseLive #Musicals #Hollywood #AaronTveit #VanessaHudgens #JulianneHough