#064 - When should you fire a client? Why doing work for anybody with money will kill you and your business.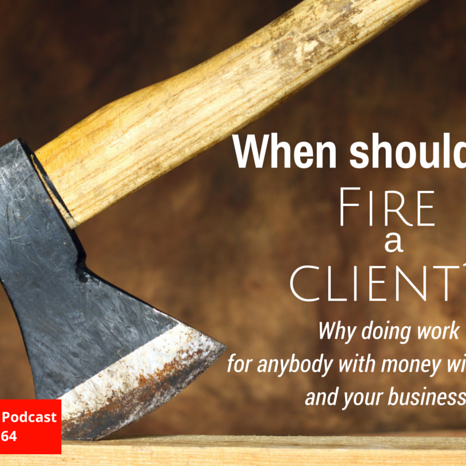 Some clients aren't just worth it, even if they're willing to pay your full fee. Truth is, these toxic clients are impossible to please, highly critical, and a liability to your mental health.
So, how can you spot them? Equally important, how do you fire them?
I've been blessed with the most amazing clients on the planet. This isn't due to luck or chance. Rather, it's an intentional process my business partner and I implement.
In this episode, I share how to find rock star clients. Isn't it time to ditch the drama?
---
Don't forget to secure your FREE seat on our upcoming How to Become an Author webinar. http://karyoberbrunnerwebinars.com/publish/