Once Upon a Time: "Sisters" Review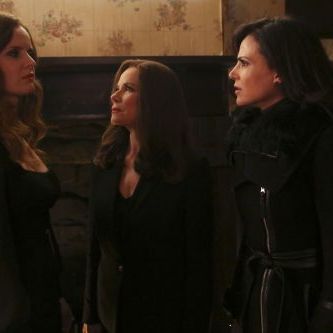 Join our Once Upon a Time hosts as they discuss the highlights of the latest episode of Once Upon a Time - E-mail your thoughts on the episode and the host will read them on air.
Be sure to follow us on twitter! Raechel: @RaechelEP Emily: @emkonopka
Summary: Now that Hades and Zelena have been reunited, Hades tells Zelena about his plan to leave the underworld forever and Cora reveals information from the past that will change the lives of Regina and Zelena forever.
Variety Radio Online – bringing you all things entertainment including news, reviews and interviews. Check out our website, like us on Facebook and follow us on Twitter, Tumblr, and Instagram.
#ouat #onceuponatime #colinodonghue #jennifermorrison #JoshDallas #GinniferGoodwin #LanaParrilla #RebeccaMader #SeanMaguire #RobertCarlyle #EmiliedeRavin #WesBrown #JaredGilmore #tvreview #tvrecap