KEEP IT 100 GIRL - EPISODE 42 - Keep it 100 Moment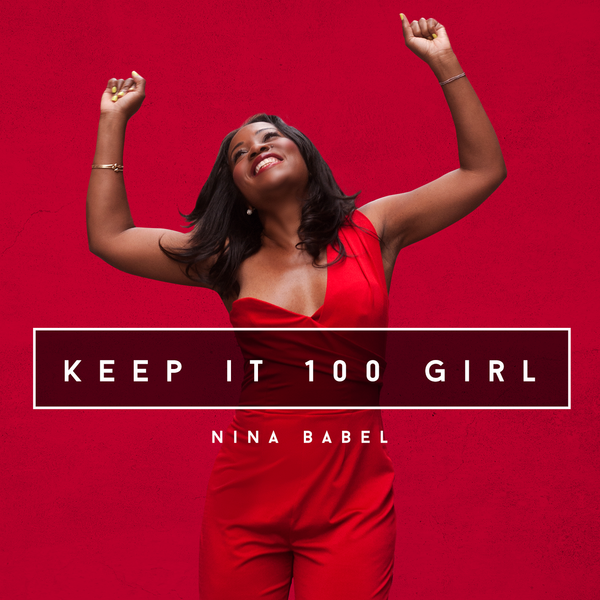 I am Nina Babel of the Keep it 100 Girl Podcast. In case you're wondering, keep it 100 means I keep it real and I keep it true. On my podcast, no filters.
On this WTFriday, I have a super short minute episode of my own real life keep it 100 inspirational moments to get your day started or weekend jumpstarted.
Today's topic:
The silent treatment. In this episode, I am talking to men and women of all ages.
We are all a product of our environment. My first exposure of the silent treatment was from both parents and for different reasons.
It's not effective way of delivering a message. This negative behavior becomes ingrained. It has a ripple effect. Learn my featured guest and I acknowledge our weakness.
Join the Conversation Do you have a question or comment about not being able to take a time out for yourself or for a loved one? Share them.
Contact Me Let me know you listened. You can leave a personal voicemail on 240-232-2928 or email me directly at support@ninababel.com.
Review the Show Did you enjoy this episode? Review the show on iTunes. Leave a comment on the blog, send me an email or an audio comment to feedback@ninababel.com. Tweet or connect with me @ninababel on Twitter, Snapchat, and IG, or join the Keep it 100 FB page.
Subscribe on iTunes If you like this podcast, subscribe on iTunes, iHeart Radio, Stitcher, Google Play Music, and Soundcloud.
Keep it 100.
Smooches.
#silenttreatment #silentnomore #keepit100 #podcast #soml #truestory #thesilenttreatement #