Patrick J. Adams Interview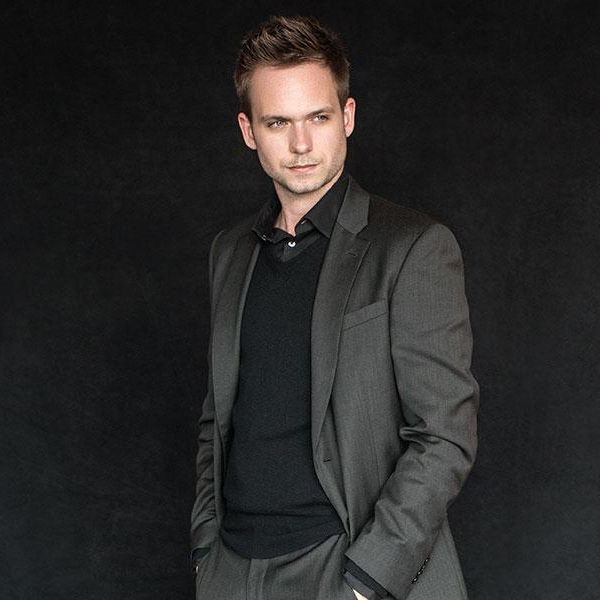 Feature film work includes the 2009 Berlin Film Festival competitor Rage, opposite Judi Dench, Jude Law and Dianne Weist, directed by internationally-renowned auteur Sally Parker; The Waterhole, directed by Ely Menin; Two: Thirteen, directed by Charles Adelman; 2009 Slamdance Film Festival competitor Weather Girl, directed by Blayne Weaver.
Patrick's many appearances on television include his GLAAD Award-winning episode of Jack & Bobby; recurring roles on landmark series Flash Forward, Commander in Chief and Friday Night Lights; pivotal episodes of Lost, Without a Trace, NCIS, Ghost Whisperer, Cupid, Lie to Me, Heartland, Raising the Bar and many, many others. Patrick was honored to work with Academy Award-nominated director Bruce Beresford on the CBS movie Orpheus, and Emmy Award-winning director Charles McDougall on Good Behavior, for ABC. He has starred in several series pilots, including the Canadian dramedy The Dealership, sharing the screen with William Devane and Tricia Helfer; Good Behavior (ABC) opposite Catherine O'Hara and Gary Cole and the HBO series Luck opposite Dustin Hoffman. Patrick currently stars in the USA Network hit Suits.
A Canadian native, Patrick graduated with honors from USC (where he collected the Jack Nicholson Award for acting). He immediately made a dent on American pop culture with his scene-stealing feature film debut as "Patch," in the 2003 Will Ferrell classic comedy Old School, directed by Todd Phillips. He subsequently captivated Los Angeles theatre audiences in the lead role of "Billy" in the 2005 West Coast premiere of Pulitzer Prize-winning playwright Edward Albee's savage family drama, The Goat, Or Who Is Sylvia? at Center Theatre Group's Mark Taper Forum. Directed by Warner Shook, this show was honored with "Best Production" at the 2005 Ovation Awards.
Patrick subsequently produced and directed his own revival of Marat/Sade at the Sacred Fools Theatre, which collected "Best Production" at the 2007 LA Weekly Awards. He has made several appearances at the Ojai Playwrights Conference, originating lead roles in plays by writers Bill Cain and Keith Bunin, including Equivocation, Nine Circles, How to Write a New Book For the Bible: A Play For an Older Actress and The Busy World is Hushed. He most recently starred in the acclaimed Los Angeles debut of Bill Cain's epic Equivocation, at the Geffen Playhouse.