#099 - The 2-Second Tweak that Crushes the Competition Every Single Time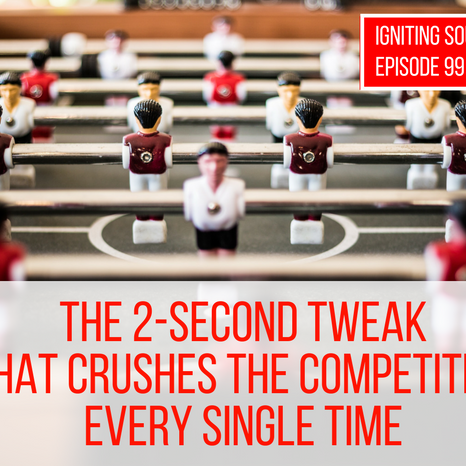 What if you had a secret weapon that helped you become a superstar in your industry?
Wouldn't it be amazing if you possessed a certain quality that made you an outlier?
Here's the crazy thing...you do!
Regardless of your past failures or successes, you can implement this strategy and begin seeing results immediately.
It doesn't cost you a dime.
It requires no advance training.
It's ridiculously simple.
Best of all it's insanely easy to do.
In this episode, I reveal you can utilize a 2 second tweak that crushes the competition every single time.
For bonus content that will help you succeed even more check out the FREE Becoming Unhackable webinar.
===> Click HERE to become unhackable http://bit.ly/2hm5rXZ <===