At the Gateway to Blindness, by Maribel Steele 8 Threads to Weave into the Garment of Change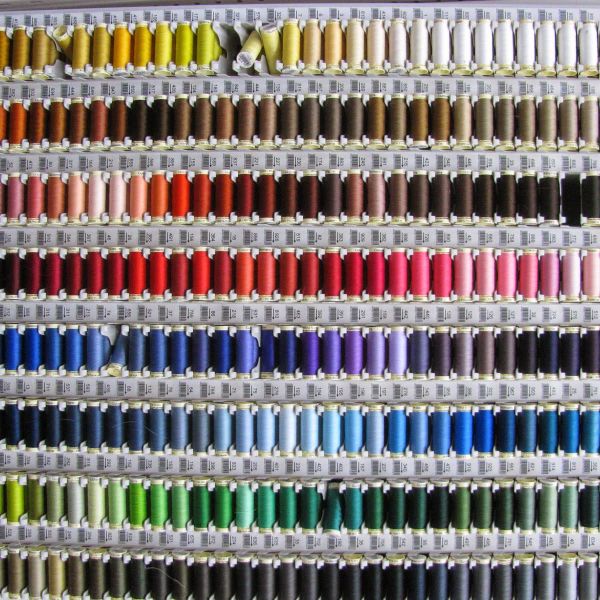 This podcast is produced by the Minnesota Radio Talking Book Network, part of State Services for the Blind, and it is recorded for people who are blind or have reading disabilities. You can register as a customer of State Services for the Blind to access many other services that they offer by going to www.mnssb.org. Complete programming of the Radio Talking Book is available at www.mnssb.org/rtb and the password is rtb.
At the Gateway to Blindness, by Maribel Steele
8 Threads to Weave into the Garment of Change , June 16, 2014


When I began to lose my eyesight, it was natural to fear losing so many other aspects of my life that I treasured. Becoming an artist and failing to see colour was one of them. But the hardest hurdle to overcome was knowing how to weave positive threads into the garment with the label of disabled.


Did you know that the dictionary defines disabled as: to make unable, weaken, destroy the capability of, to cripple, to have a lack of competent power or strength in either physical or mental abilities, to be disqualified and to make legally incapable: to be deprived of  the right to engage and, lucky last, to be rendered unfit.


Hmm, a pretty disturbing label to be given to anyone. No wonder, as an adolescent, it didn't appeal as an image I wanted to aquire: but it seemed that Miss Puberty had other plans…

No one had warned me about the sneaky tactics of Miss Puberty, the way she could change the life of a perfectly normal teenager when she brought an exclusive offer to our household.

There she stood on the doorstep, bearing the garment of change, insisting I wear the new label of disabled.


'Sign on the dotted line,' she said, holding out an invisible pen. Miss Puberty worked with such authority, there was no option but to agree to the hidden terms and conditions of a membership I didn't want but had to accept.


'Welcome and congratulations,' she said. 'As you now have Retinitis Pigmentosa, whether you like it or not, you can spend the rest of your life freely indulging in any of the labels we proudly stock in our Blind-Bat Boutique. Please take your time to browse and choose carefully from our huge range of richly textured stigmas.'


I didn't want a new image, or one of their ugly designer garments exclusive to Mademoiselle Black: Itza Shame: X-clude: Inferior Design: Kybosh: De Prive De Paris. I wanted to yell at Miss Puberty, "Take your unfashionable garment elsewhere and drape your labels over someone else's life. I think you have the wrong house."


She thrust the package into my hands. "Too late. Like it or not, it's your designer image now, you have to wear it." Fashion the garment 
Over many years of trying to cut the cloth to suit my image, with the label of disabled firmly secured to the fabric of my life, it has taken 8 qualities to thread the garment I can now wear with pride. 

If you find yourself having to wear a particular label you consider quite unfashionable, let me introduce you to 8 colourful qualities essential to transform your dreary cloak of despair with chic threads of elegance.
Attitude is the key to accepting change in your life. Cultivate a positive attitude and be aware of the choices you are making. Often it is fear and self-pride holding back your progress. When you take control of your attitude in a positive way, you begin to infuse your life with possibility. 
Thread the colour RED into your new garment: it is the shade of glowing embers that will keep your fire alight.
Gather your support team 
 
Don't be afraid to gather around you a support team of loved ones, friends and colleagues and let them know how best they can assist you. In all truth, they really want to know how to co-operate in creating a balance in letting you take charge of your own life. 

Asking for help when you could honestly benefit from their genuine support is not a sign of personal weakness but can boost the morale of the entire team. With balance and flexibility...