On The Mike with Mike Goldman - Episode 23 - Australian Radio and TV legend Grant Goldman (Dad)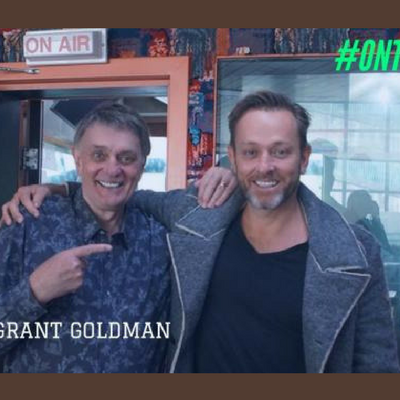 Stream episodes on demand from www.bitesz.com (mobile friendly).
More than the story of an Australian radio legend..this is a heartfelt chat between a dad and his son. A story of inspiration and hope.
50 years of radio from his country roots to Hosting the launch of Countdown.
Untold stories of all night parties, celebrity interviews and bust ups to discovering long lost children.
The life and times of an Australian legend and Mike's dad, episode 23 of On the Mike, Grant Goldman.
Subscribe to On The Mike at iTunes, Tuenin Radio or any good podcatcher app.
2sm, #abc, #announcer, #big brother, #cat, #celebrities, #countdown, #eagles, #grantgoldman, #manly, #mike, #network, #nrl, #olympics, #radio, #sea, #sisters, #stevens, #sydney, #television, #tv