Episode 7 - Travis Lenig and Chico Ramirez of Field & Tides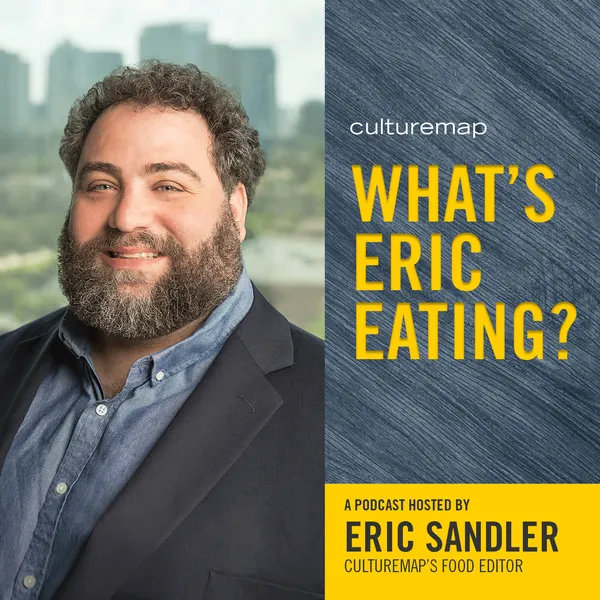 This week on What's Eric Eating, Felice Sloan of Urban Swank co-hosts alongside CultureMap Food Editor and host Eric Sandler. In news of the week, Eric and Felice react to Jerry Built Homegrown Burgers closing its remaining 2 locations in the Houston area, Jonathan's the Rub opening a second location, Tony's bringing on Austin Waiter as their new chef de cuisine following the departure of chef Kate McLean, and the Jones on Main adding a food hall for about 12 different concepts. In the Restaurants of the Week section, Eric and Felice discuss Ohn Korean Eatery.
Then in the guest of the week section, Eric is joined by chef Travis Lenig and Chico Ramirez of Field & Tides. The guys discuss how the concept of Field & Tides came about, how the restaurant has been doing since it opened earlier this year, what items they've added to the menu, how Travis got started in the industry, the feedback they've gotten from both patrons and critics, the secret to success in opening a restaurant in the Heights, the possibility of opening more concepts, the challenges of opening a restaurant on the westside of Houston, and much more. Plus a What's Eric Eating podcast first with Travis and Chico… a lightening round.
#EricSandler #WhatsEricEating #TravisLenig #ChicoRamirez #FieldandTides #FeliceSloan #UrbanSwank #JerryBuiltHomegrownBurgers #JonathansTheRub #KateMcLean #AustinWaiter #JonesonMain #OhnKoreanEatery #Food #Restaurant #Bar