Bengals Beat Podcast: Corey Dillon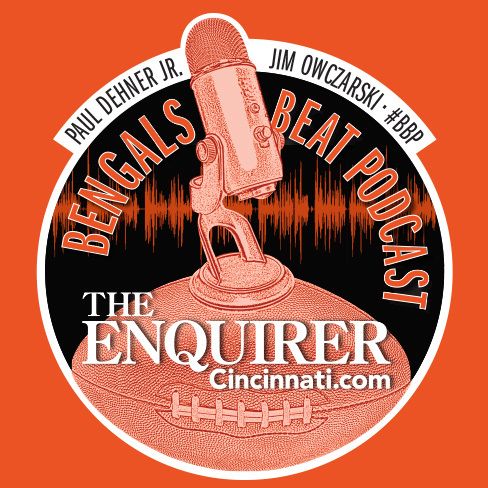 This season marks the 50th of football for the Cincinnati Bengals, five decades filled with highs, lows, dynamic personalities and innovations that changed the face of the National Football League. The Enquirer brings you the 50 most influential people in Bengals history through various forms of media, bringing you the names and untold stories that shaped this franchise over its first half century -- good, bad and ugly. 
As part of the third week of the 50 Influential Bengals project, we focus on offensive players and talk to all-time leading rusher Corey Dillon. 
Dillon spoke in-depth about his time with the Bengals for the first time since his trade to the Patriots in 2004. The all-time leading rusher in club history opened up about his potential position in the Hall of Fame, behind the scenes of his 278-yard game against Denver, why he aired frustrations with the team and why he said the team should move on from Marvin Lewis. 
Here are a few snippets. 
Dillon on his Hall of Fame credentials: 
"I am who I am. My numbers are what they are. I don't know if I have to go on TV to politic this thing. It seems like that's where this thing is going where you have to go and get a job on one of these networks. I don't think that's the right way of going about it. Somebody should be able to just sit there and look at these numbers and say, you know what, this guy is legit."
Dillon on his comments the team should move on from Marvin Lewis: 
"I was basically sharing what I think. Whether that ruffles some feathers or not, that's just my own opinion. I never had no ill will toward Marvin. I'm not hating on him. I want the team to do well. They do have talent. That's all I was alluding to. If somebody took that the wrong way, hey, apologies to you."