Indigenous people's movement, Yellowknife, Canada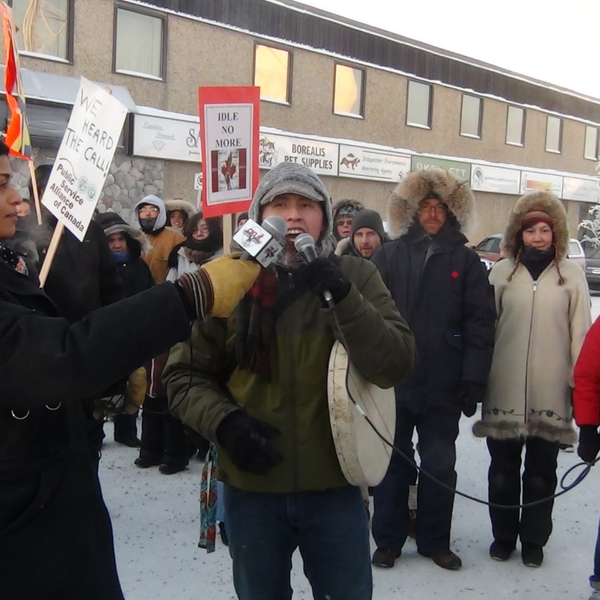 Recorded by George Lessard.
"Event description: To demonstrate your support for the rising global Indigenous Peoples Movement by taking action in your community with your event to run parallel to the meeting between PM Harper and the AFN. The goal is to raise the profile of the movement, demonstrate our global presence, and give visibility to the growing momentum as a peoples' movement first. As only a few AFN-determined representatives will be chosen to participate in the meeting with Harper, it will be important to show that the rest of the movement stands united with one voice, that it is not going anywhere, and that we here to demonstrate the strength and resurgence of our nations. January 11 will also be in honour of Chief Theresa Spence to mark the 1-month anniversary of her hunger strike. As well as to honour the other chiefs and elders who have been on hunger strike with her. All nations and all people from around the world are invited to join in celebrating and affirming their support for what is happening and the need to keep things moving forward together...."
Part of the Protest and Politics project - find out more at http://www.citiesandmemory.com/protest