Chuncheon Call and Response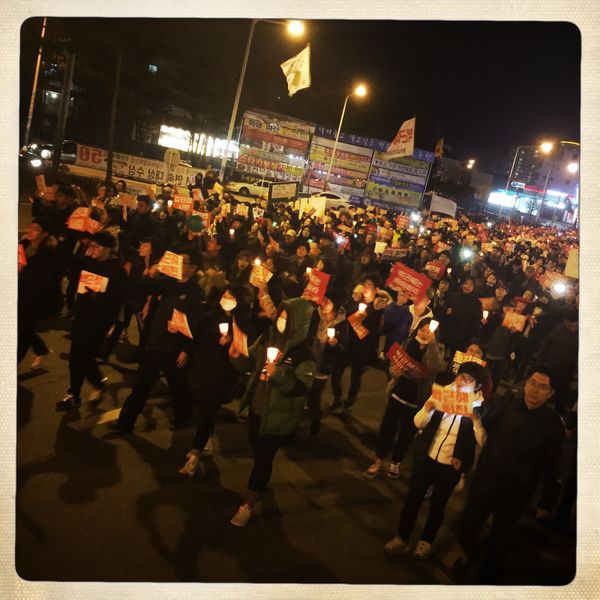 Chuncheon protest reimagined by Henry Lowengard.
"I've been fascinated by the idea of call-and-response and chanting in protests, and how it hypnotises people into speaking in unison, no matter what the words! The original sample broke neatly into two separate sections, so the first I extended a little and orchestrated, slowly devolving rhythmically, and in the second part I fiddled with the timing (and pitch) to break up and merge the calls and responses somewhat."
Part of the Protest and Politics project - find out more at http://www.citiesandmemory.com/protest