All Things Go (Festival, Blog)
Episode 151,
Aug 09, 2017, 09:00 AM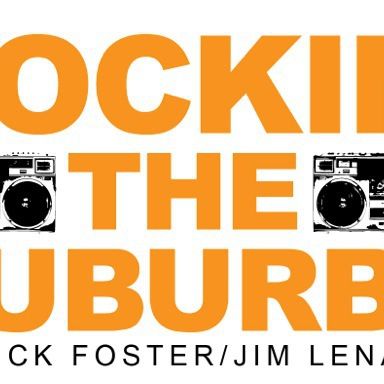 Guest host Nate Scott talks with Zack Friendly of All Things Go about what goes into planning a music festival, co-founding a indie website/blog and trying to keep up with the huge volume of new music available today.
Visit All Things Go at allthingsgomusic.com
All Things Go Fall Classic festival is Oct. 6-8 at Union Market in Washington, D.C. Learn more at allthingsgofallclassic.com
Follow Zack Friendly on Twitter @ponybraxton
Follow Nate Scott on Twitter @aNateScott
Subscribe to Rockin' the Suburbs on Apple Podcasts/iTunes or AudioBoom. Or listen on other major podcast platforms or at SuburbsPod.com. Please rate/review the show on Apple Podcasts/iTunes and share it with your friends.
Find us on the web at SuburbsPod.com
Email Jim & Patrick at rock@suburbspod.com
Follow us on the Twitter, Facebook or Instagram @suburbspod
If you're glad or sad or high, call the Suburban Party Line — 612-440-1984
Theme music by Quartjar. Visit quartjar42.com