Episode 4: The Pirates start Bull-dozing in Nagpur.
Season 1, Episode 14,
Aug 08, 2017, 09:28 AM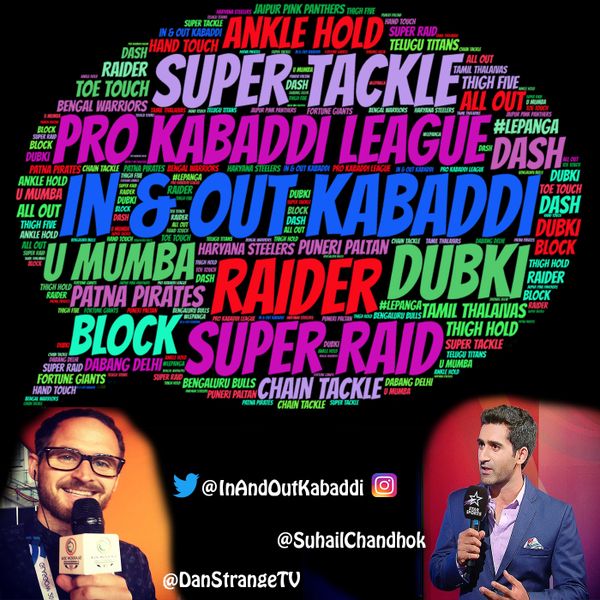 The #VivoProkabaddileague has flown onto Nagpur for leg two of 13 weeks of hard hitting, point snatching action.
Dan and Suhail catch up to chat about what's been going on from the recent action....including: -Pardeep and Monu Goyat in superb form for Patna -The Bengaluru Bulls home leg form.... -The Yoddhaas come crashing down to earth and face up to injuries -Dabang Delhi are currently Da-wimpering Delhi -In and Out of an unsuccessful raid -Suhail's injury roundup.
#Audioboom #InandOutKabaddi #ProKabaddiLeague #LePanga #SuhailChandhok#DanStrange #JaipurPinkPanthers #Gujuratfortunegiants #PatnaPirates #PuneriPultan#BengalWarriors #DabangDelhi #TamilThalaivas #TeluguTitans #BengaluruBulls#HaryanaSteelers #UPYoddhas #UMumba