Fan Mail Friday: Aug. 25, 2017
Episode 163,
Aug 25, 2017, 09:00 AM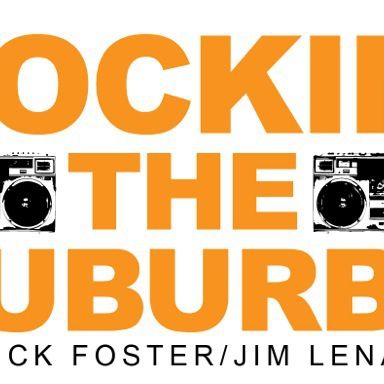 It's Fan Mail Friday! Live from Greg Wilson's Tiki Bar! We answer your correspondence and play songs by the Rubinoos, the Attractions, U2 with B.B. King, and the Members.
Subscribe to Rockin' the Suburbs on Apple Podcasts/iTunes or AudioBoom. Or listen on other major podcast platforms or at SuburbsPod.com. Please rate/review the show on Apple Podcasts/iTunes and share it with your friends.
Find us on the web at SuburbsPod.com
Email Jim & Patrick at rock@suburbspod.com
Follow us on the Twitter, Facebook or Instagram @suburbspod
If you're glad or sad or high, call the Suburban Party Line — 612-440-1984
Theme music by Quartjar. Visit quartjar42.com