Makers Series 6: Cacao Hunters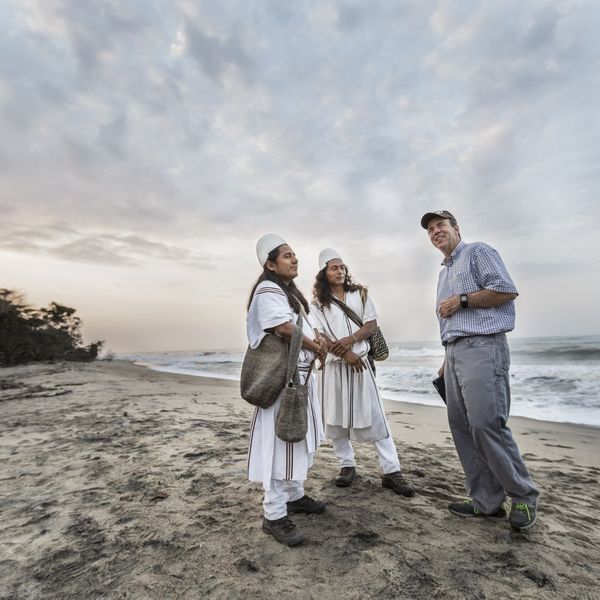 Cacao Hunters was founded in 2013 by Carlos Ignacio Velasco and Mayumi Ogata and is based in Popayán, Colombia. The company is dedicated to finding, preserving and promoting heirloom varieties of cacao in indigenous and post-conflict regions of Colombia. Currently, it supports more than 1,500 families growing cacao throughout the country. In this episode, Carlos tells us about his start in the coffee industry, finding "hidden treasures" in cacao varieties that have been hidden for years in the Colombian jungles, helping local farmers grow and sell better cacao, and the Japanese elements of his packaging design, inspired by his business partner Mayumi.
Please join us in tasting the Arhuacos 72% bar and apologies for the slightly fuzzy audio from inside the chocolate factory. Learn more at theslowmelt.com. For more information on Cacao Hunters, head to their website (www.cacaohunters.com), and use code "slowmelt" for a 15% discount on all products, including the Arhuacos 72% bar, from now until October 15, 2017. You can also purchase an exclusive bar bundle, including all nine bars featured in the Makers Series, at Chocolopolis.com (in the U.S.; use code "slowmelt" for a 15% discount), and find most of the bars in a subscription box by BeanBarYou.com.au (in Australia).
This episode is brought to you with the kind support of these sponsors:
Rottar Grinders: Chocolate grinders designed and built by a chocolate maker in the USA. Learn more at www.rottar.com.

Blue Apron: $30 off your first order with free shipping at blueapron.com/chocolate.

Audible: Get a free audiobook of your choice and free 30-day trial at www.audibletrial.com/chocolate.
Soundtrack: "Soldier" by The Slackers. Hear more at theslackers.com.