The $75 Tour Poster
Episode 175,
Sep 13, 2017, 09:00 AM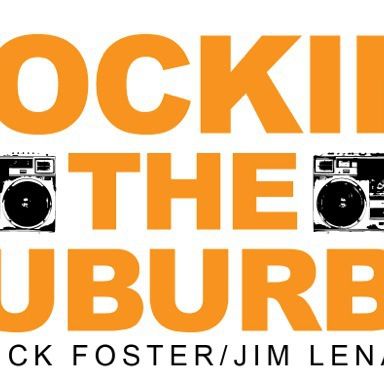 An astute listener notes that on a previous episode, we glossed over the fact that our friend Brandi Crawford mentioned that she paid $75 for a poster at a recent Roger Waters concert. And so we call her up to get that story.
Subscribe to Rockin' the Suburbs on Apple Podcasts/iTunes or AudioBoom. Or listen on other major podcast platforms or at SuburbsPod.com. Please rate/review the show on Apple Podcasts/iTunes and share it with your friends.
Find us on the web at SuburbsPod.com
Email Jim & Patrick at rock@suburbspod.com
Follow us on the Twitter, Facebook or Instagram @suburbspod
If you're glad or sad or high, call the Suburban Party Line — 612-440-1984
Theme music by Quartjar. Visit quartjar42.com