Morning Show - Bitcoin on CME, US Tax Reform and Brexit talks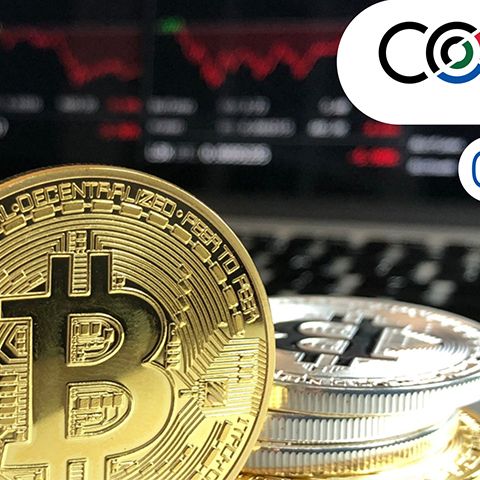 Morning Show - Bitcoin on CME, US Tax Reform and Brexit talks Finance Editor, Matt Brown speaks to CEO Nick Batsford about the major market headlines of the day.
Starting off with the launch of Bitcoin on the CME, Brown talks about the continued rise of the Cryptocurrency. Also how the launch on the on the CME will help add liquidity for trading. This is as the exchange derives it's pricing off multiple exchanges. US tax reforms edge closer, boosting global equity markets. However an out and out Santa rally may not happen this year. Equities may push higher over the coming week with little in the way of macro data to take the shine off equity bulls. Theresa May is enjoying a positive response, with EU leaders agreeing to take Brexit talks to the next phase. Some Tory party members are calling for May to remain as PM for the coming years to help with a smooth transition for Britain's exit from the European Union.
Just Eat Group With it's first day of trading as a FTSE 100 index member, Brown comments on the rise of the company since it's 2014 flotation, noting the market capitalisation of Just Eat now greater than FTSE stalwart Sainsbury's.
Plus 500 Plus 500 is suffering today, as with other CFD and Spreadbet providers, after the ESMA updates on it's review of retail leverage providers. Brown notes that the big winners could be the major players including CMC and IG may benefit from the restrictions impacting new entrants to the market.
Core Number Core Number with 35 million gallons of sparkling wine and champagne consumed in the UK in 2016/17. Brown comments on the change in UK drinking tastes.
Looking ahead to the economic data releases, with little to move markets, focus will remain on US Tax reforms as the major driver for markets today.
#Sainsburys, #JustEat, #Brexit, #Trump, #TaxReform, #Bitcoin, #Ripple, #LiteCoin, #IG, #CMC, #Plus500, #ChapelDown, #Champagne, #Bubbly, #MattBrown, #CoreFinance