Klopp clips City's wings, an apology to David Moyes, and the greatest Asian player of all time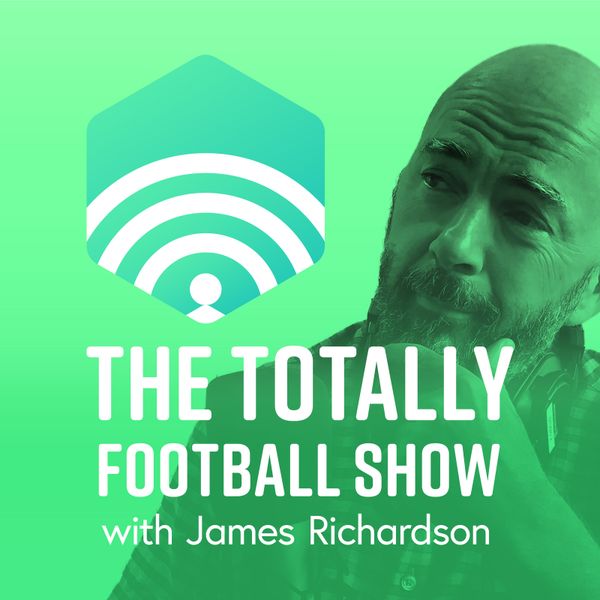 On the latest edition of The Totally Football Show, James Richardson is joined by Julien Laurens, Sasha Goryunov, PL TV's Ian Irving, and Benji Lanyado from the Stop! Hammer Time podcast. Here's what they're chattin' 'bout…
RUNNING ORDER:
• PART 1a: French refereeing madness! (01m 20s)
• PART 1b: Liverpool 4 - 3 City (04m 20s)
• PART 2a: Arsenal in crisis (again) (17m 30s)
• PART 2b: Paul Lambert in at Stoke (27m 00s)
• PART 3: West Ham on fire and an apology for David Moyes (and Mark Noble); Dulwich Hamlet news (29m 00s)
• PART 4: Crystal Palace love (38m 50s)
• PART 5a: PSG (and FC Paris) news; Real Madrid on the rocks; the greatest Asian player ever (42m 30s)
• PART 5b: Spurs 4 - 0 Everton; Big Sam's feast of non-football (54m 30s)
• PART 6: Conte's lower lip; West Brom get their win; Watford's dodgy draw and more on the VAR tantra (58m 40s)
• PART 6b: a tribute to Cyrille Regis (64m 50s)
• PART 7: Paddy Power's Movers and Shaker (67m 00s)
• PART 8: Adios (69m 20s)
LIVE NEWS:
• we'll be at Vicar Street in Dublin on Monday 19 March, which is quite the way to come down from St Patrick's Day. Get your tickets here.
PARISH NOTICES:
• join Paddy Power's Rewards Club
• start trading at the Football Index. Get started with £1000 with the promo code TOTALLY
• get your shave on with our friends Cornerstone, who are giving you £10 off your first order
GET IN TOUCH:
• find us on Facebook, where you'll find video, photos and loads of other stuff:
• send us a tweet: @TheTotallyShow