The Hard Bollywood Remake Of 'The Hard Way'
Episode 24,
Dec 13, 2016, 03:25 AM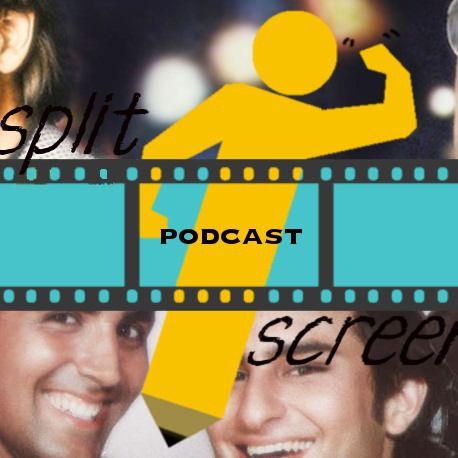 Shah is joined by film theorist and Glib artist Allan Mott as they compare 'Main Khiladi Tu Anari, the Bollywood remake of 'The Hard Way'.
HIGHLIGHTS!
Shah introduces Allan Mott to the world. Or rather the world to Mott
What human body part Allan appreciate movies?

Shah & Allan bitch about the concept of Spoilers.

They also have a brief tangent about the appreciation of Trailers.

Allan discusses just how he got into Bollywood.

Shah grills Allan about his thoughts on remakes in general.

Allan articulately summarizes the idea of Remake fatigue within the film industry today, and why it exists.

Crash course in the history of the Hollywood studio system.

Allan reveals how much he relates to Michael J. Fox.

Allan synopsizes' The Hard Way'.

The boys weird about Akshay Kumar's Bollywood 'franchise' and how it's built on one word.

Shah & Allan discuss the differences in the Bollywood remake 'Main Khiladi Tu Anari'.

Shah is weirded out at the disturbing depictions of women and love stories in 'Main Khiladi Tu Anari'.

Shah & Allan break down more or less all the problematic plot points of 'Main Khiladi Tu Anari'.
CONTACT INFO:
Allan's Blog: Vanity Fear
Allan's Twitter: @HouseofGlib
Follow the Podcast on Twitter: @splitscreen_pod
Follow Shah Shahid on Twitter: @theshahshahid
Want to be a guest on the show? Or for any other inquiries e-mail Shah: shah@blankpagebeatdown.com
WHERE TO LISTEN TO THE SHOW:
Apple Podcasts | Google Podcasts | Spotify | Stitcher Or your favorite Podcasting App!
If you enjoyed the episode, leave us a Review + Rating here. 
Support Shah and the Podcast on Patreon!