The Bollywood Remake Of Jane Austen's 'Emma'
Episode 10,
Jan 14, 2016, 05:18 AM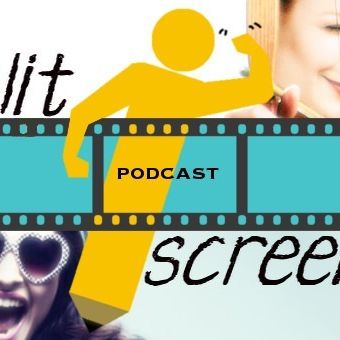 Join Samarpita Dutta and Shah Shahid on Episode 10 of the Split Screen Podcast as they compare 'Emma' (1996) and 'Aisha' (2010) based on the novel 'Emma' by Jane Austen.
HIGHLIGHTS:
Samarpita's origin story and how she was introduced to Bollywood.
Samarpita discusses what she thinks of remakes in general.
Shah has no patience to read the Jane Austen novel both movies were based on.
Samarpita provides a Spoiler-free synopsis to 'Emma'.
Samarpita loved the styling and costume design of 'Emma' given that it was a period piece.
The Bollywood remake 'Aisha' was actually based on the original novel, and not 'Clueless' as most people think.
We discuss how the social status themes translate very well from 'Emma' to 'Aisha'.
Sonam Kapoor's role in 'Aisha' is most like her own personality.
Shah struggles with which movie he likes better.
Samarpita articulates the confusion very clearly!
Shah & Sam discuss the differences with the characters in each movie and book as well.
Shah & Sam agree that 'Aisha' is a lot better and more relatable than 'Emma'.
CONTACT INFO:
Samarpita's articles on BollyBrit.
Samarpita's Twitter: @lipstickpatrol
Follow the Podcast on Twitter: @splitscreen_pod 
Follow Shah Shahid on Twitter: @theshahshahid
Want to be a guest on the show? Or for any other inquiries e-mail Shah: shah@blankpagebeatdown.com
WHERE TO LISTEN TO THE SHOW:
Apple Podcasts, Google Podcasts, Spotify, Stitcher or your favourite Podcasting app!
Support the show on Patreon.
#JaneAusten #Emma #Aisha #Clueless #SonamKapoor #GwenythPaltrow #SamarpitaDutta #BollyBrit #Bollywood #Remakes #Literature #Podcast #SplitScreenPodcast