How to do PR for B2B: Driving Awareness, Thought Leadership AND Leads
Episode 643,
Jan 25, 2018, 12:56 AM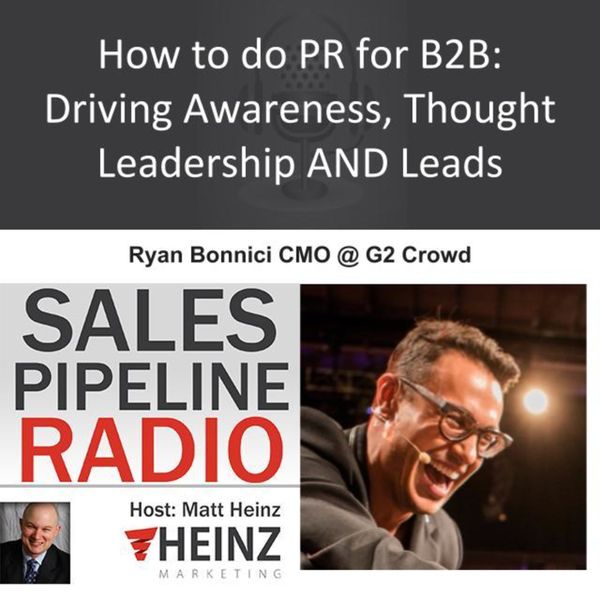 For a transcription of this episode, check out the Heinz Marketing Blog on 2/5.
Our guest is Ryan Bonnici, CMO at G2 Crowd.
I'm super impressed with how effective G2 Crowd lists have been, both the overall top XXX lists by segment as well as the metro area lists.  We'll talk about Ryan's approach to B2B PR, how that impacts sales pipeline (directly and indirectly).  Check it out and learn more about G2 Crowd here.
More about Ryan:
► Incredibly passionate, self-directed and confident senior executive leader with fortified marketing, management and organizational skills evidenced by ongoing customer, partner and team success.► Extensive experience across B2B and B2C marketing and sales development has led to a strong understanding of the processes behind the job, refined interpersonal skills and an advanced understanding and track record in achieving strong positive return-on-marketing-investment and business growth.