Immupharma #IMM Ncondezi Energy #NCCL and W Resources #WRES
Episode 1045,
Apr 18, 2018, 11:28 AM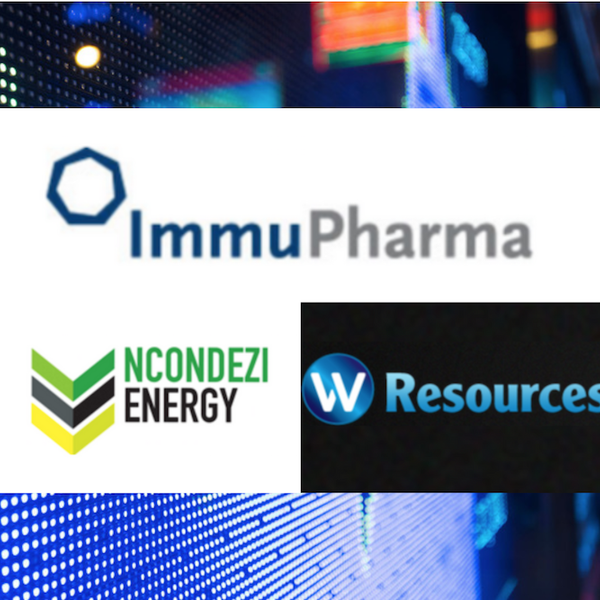 On the Vox Markets Podcast Today - 18th April 2018
Tim McCarthy, Chairman of Immupharma #IMM discusses the topline results of the Lupuzor Pivotal Phase III Trial.
(Interview starts at 1 minute 13 seconds)
Hanno Pengilly, Chief Development Officer of Ncondezi Energy #NCCL talks us through the operational update on their thermal coal mine and power plant in northern Mozambique.
(Interview starts at 12 minutes 10 seconds)
Michael Masterman, Chairman of W Resources #WRES gives an update on their tungsten, copper and gold, exploration and development company with assets in Spain and Portugal.
(Interview starts at 21 minutes 50 seconds)
The Top 5 Most Followed Companies on Vox Markets in the last 24 hours & the Top 5 Most Liked RNS's on Vox Markets in the last 24 hours.
(Feature starts at 30 minutes 16 seconds)
Vox Markets is revolutionising the way companies engage with shareholders and the stock market at large. By aggregating IR and digital content onto one secure and compliant platform, Vox Markets has established itself as the go-to resource for the investment community.
#VoxMarkets #StockMarket #LivePrices #StockMarketNews #Money #Investing #Finance #Business #Podcast
https://www.voxmarkets.co.uk/