Versarien #VRS Xtract Resources #XTR and Malcy on #ECHO #ROSE #TRIN #ECO #EME
Episode 1101,
Jun 25, 2018, 11:26 AM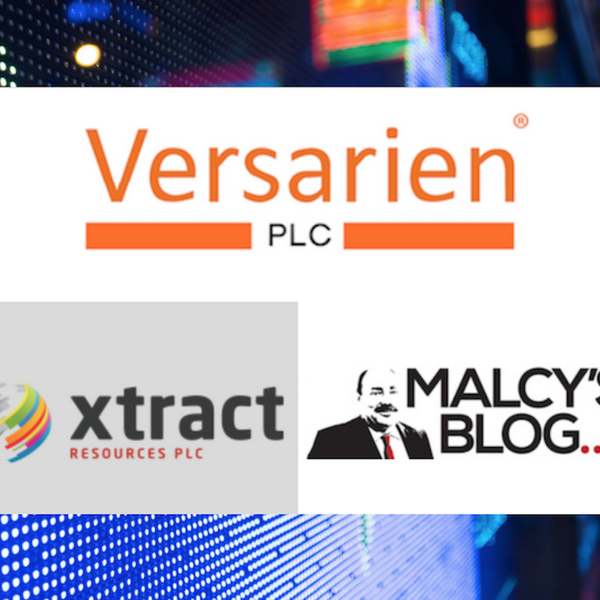 On the Vox Markets Podcast Today - 25th June 2018
Neill Ricketts, CEO of Versarien #VRS discusses what it means to be asked to join the newly established Graphene Engineering Innovation Centre ("GEIC") at the University of Manchester as a tier one member organisation.
(Interview starts at 2 minute 7 seconds)
Colin Bird, Executive Chairman of Xtract Resources #XTR gives an update on its Manica Alluvial operations and its Hard Rock Collaboration Agreement with Omnia Mining in Mozambique.
(Interview starts at 14 minutes 58 seconds)
Oil & Gas Sector authority Malcy talks about the following stocks: Echo Energy #ECHO Rose Energy #ROSE Trinity Exploration & Production #TRIN Eco Atlantic O&G #ECO Empyrean Energy #EME
(Interview starts at 30 minutes 56 seconds)
The Top 5 Most Followed Companies on Vox Markets in the last 24 hours & the Top 5 Most Liked RNS's on Vox Markets in the last 24 hours.
(Feature starts at 46 minutes 3 seconds)
Vox Markets is revolutionising the way companies engage with shareholders and the stock market at large. By aggregating IR and digital content onto one secure and compliant platform, Vox Markets has established itself as the go-to resource for the investment community. 
#VoxMarkets #StockMarket #LivePrices #StockMarketNews #Money #Investing #Finance #Business #Podcast