Episode 57 - Dominick Lee and Ian Tucker of Poitín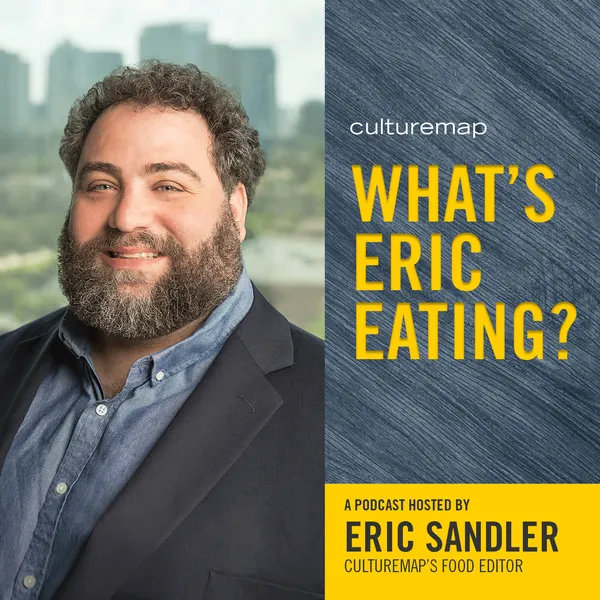 On today's edition of the What's Eric Eating podcast, Eric is joined by new co-host for the week Rebecca Masson of Fluff Bake Bar. Eric and Rebecca discuss the latest news from the Houston restaurant and bar scene including the owners of popular nightclubs Clé and Spire acquiring a space in River Oaks for a new restaurant called Bisou, Ayesha Curry and Michael Mina's restaurant International Smoke in Houston getting bad Yelp reviews before the restaurant even opens, bitter Rockets fans, Yelp, Otto's Barbecue & Hamburgers making a triumphant return, and much more! In the Restaurants of the Week section Eric and Rebecca discuss La Vista 101. 
In the Guest of the Week portion of the podcast, brought to you by 8th Wonder Brewery, Eric is joined by Poitín owner Ian Tucker and Poitín executive chef Dominick Lee. Eric, Ian, and Dominick give an in depth look at Poitín. The guys discuss how Dominick got into cooking, making his way to Houston, working for chef Karen, how Ian and Dominick got into contact, the voicemail that Ian left for Dominick, Dominick becoming an executive chef, handling a large restaurant like Poitín, how Poitín is similar to one of Ian's previous restaurants in Dublin, how Poitín is doing a month into the opening, evolving the restaurant, creating the menu, the team at Poitín, and much more!
The What's Eric Eating Podcast Guest of the Week segment is brought to you by 8th Wonder Brewery. Visit 8thwonderbrew.com for brews, events, taproom info, and much more!