Street cafe in Yangon, Myanmar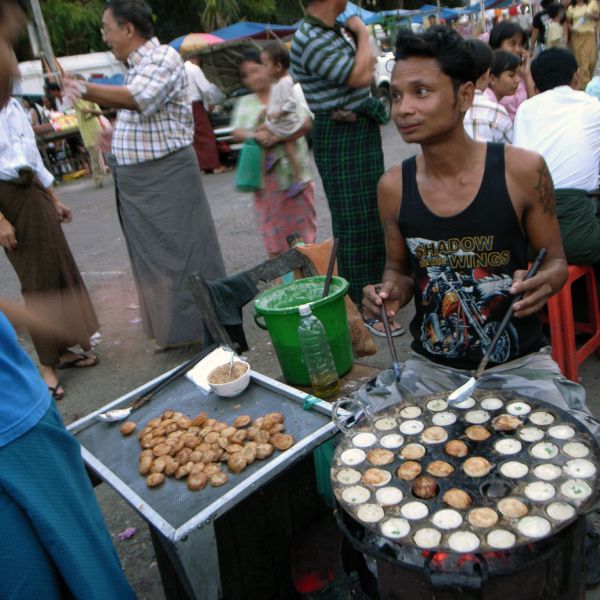 Recorded by Michael McDermott.
"One of the things I loved about Yangon was the food. Myanmar food is quite different than the food of its neighbours Thailand and India, but somehow a mix of the two cuisines. Often food markets and cafes would serve people on the sidewalk or under a canopy and you would sit on tiny plastic children's chairs and table enjoying freshly made soups, salads, curries and rice dishes. This is a quick recording made at lunch by a roadside cafe."