Experts converge in Juba to discuss listing of Boma-Bandinglio Migratory landscape as World Heritage site
Episode 476,
Sep 07, 2018, 10:38 AM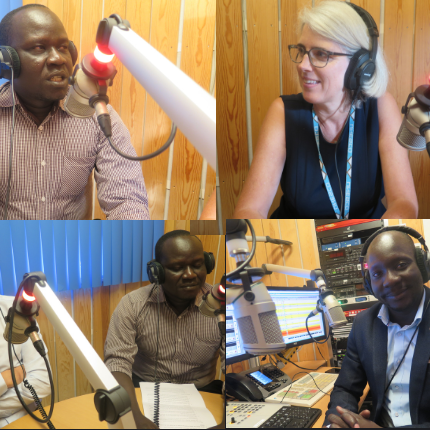 Experts and officials from line ministries converge in Juba today to discuss an action plan to list the Boma-Bandinglio Migratory landscape as a World Heritage site.
The plan will be submitted to the UN Education and Scientific Organisation – UNESCO World Heritage Committee for consideration.
Discussions on South Sudan's application started last year when UNESCO, placed the Boma-Bandinglio Landscape on the 'Tentative List' of heritage sites.
Today's meeting is attended by officials from the Ministries of wildlife conservation, mining, justice and other stakeholders. Mr. Becu Thomas, National Programme Officer, Culture, UNESCO Juba;  Ms. Karalyn MONTEIL, Culture Programme Specialist, UNESCO Regional Office for Eastern Africa and Mr. Koen Meyers, Natural World Heritage Expert were hosted on Miraya Breakfast Show to explain what South Sudan stands to gain from having the route listed as a heritage site  
Listen to the interview here.