Goin' Down the Road: Honeymoon Travels Pvt. Ltd., Zindagi Na Milegi Dobara, and Piku
Episode 68,
Sep 12, 2018, 05:08 AM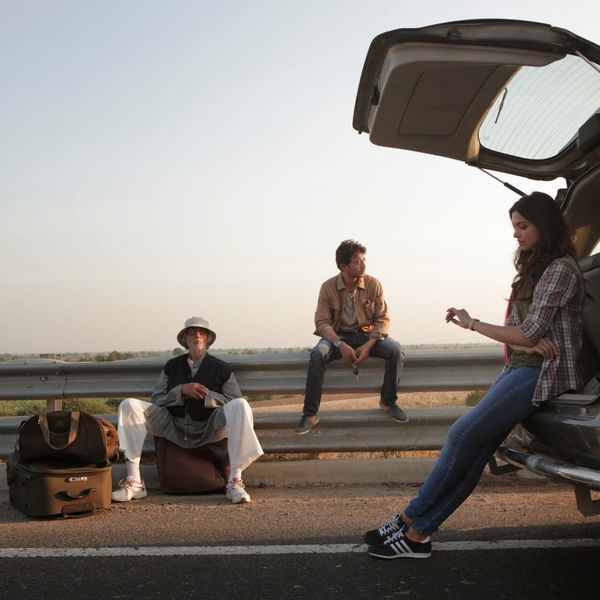 We bid adieu to the summer season with a trio of road films.   
Show Notes:
We were out late partying at our friends' wedding

Thanks vcx100

Matt remembers a robot museum in Wisconsin

Is the road movie a genre? How is it different from a chase movie? or a travelogue? 

Just like Sorcerer

The film's super twist

Radio DJ narrator 

Public versus private lives
(INTERVAL ("Dil Dhadakne Do" from Zindagi Na Milegi Dobara)
It's the following evening, Erin made a cocktail

Customary explanation of Katrina Kaif's accent

"Senorita"

Masculine vulnerability 

Age difference bwteen love interests 

Coming to terms with loss

Parineeti Chopra turned the title role down

While Irrfan Khan turned down The Martian 

Understated romance
NEXT TIME: Raj Kapoor with special guest Beth Loves Bollywood
Bollywood is For Lovers is a member of the Alberta Podcast Network powered by ATB
Check out LitFest Alberta
Listen to The Well Endowed Podcast
Find us on Apple Podcasts! and Stitcher! and audioBoom! and iHeartRadio! and Spotify! and Google Podcasts!
Follow us on Twitter! Like us on Facebook!
#HoneymoonTravelsPvtLtd, #ReemaKagti, #BomanIrani, #ShabanaAzmi, #KayKayMenon, #RaimaSen, #SandhyaMridul, #VikramChatwal, #AmeeshaPatel, #KaranKhanna, #RanvirShorey, #DiaMirza, #AbhayDeol, #MinisshaLamba, #ArjunRampal, #ZindagiNaMilegiDobara, #KatrinaKaif, #ZoyaAkhtar, #FarhanAkhtar, #HrithikRoshan, #KalkiKoechlin, #Piku, #ShoojitSircar, #AmitabhBachchan, #DeepikaPadukone, #IrrfanKhan, #roadmovies, #Bollywood, #NaseeruddinShah