Botswana Diamonds (BOD) Rose Petroleum (ROSE) Safestay (SSTY) and Alan Green (KDNC) (FBDU) (ECR) (BMK)
Episode 1177,
Sep 25, 2018, 12:35 PM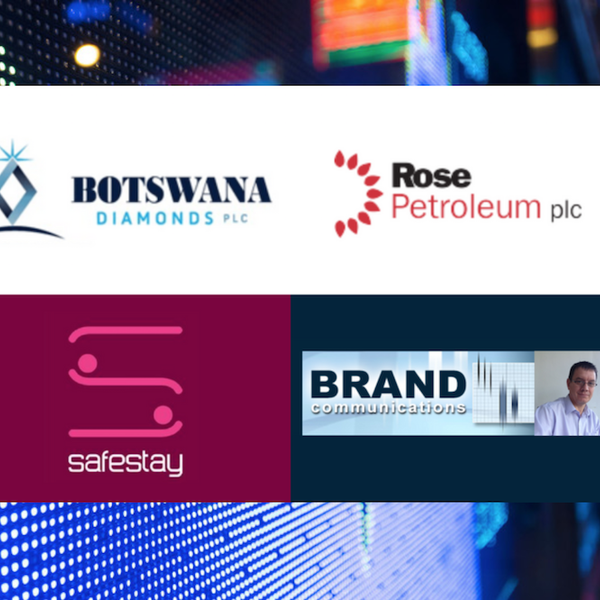 On the Vox Markets Podcast Today - 25th September 2018
James Campbell, Managing Director of Botswana Diamonds #BOD provide an update on the Free State kimberlite exploration project, in South Africa.
(Interview starts at 1 minute 44 seconds)
Matthew Idiens, Chief Executive Officer of Rose Petroleum #ROSE discusses some of the highlights from their interim results and provides an update on what's to come in the next 6 months.
(Interview starts at 8 minutes 25 seconds)
Nuno Sacramento, Chief Operating Officer of Safestay #SSTY who are an operator of an international brand of contemporary hostels discusses their interim results.
(Interview starts at 19 minutes 51 seconds)
Alan Green CEO of Brand Communications talks about: Cadence Minerals #KDNC Flying Brands #FBDU ECR Minerals #ECR Benchmark Holdings #BMK
(Interview starts at 28 minutes 30 seconds)
Plus the Top 5 Most Followed Companies & the Top 5 Most Liked RNS's on Vox Markets in the last 24 hours.
Vox Markets is revolutionising the way companies engage with shareholders and the stock market at large. By aggregating IR and digital content onto one secure and compliant platform, Vox Markets has established itself as the go-to resource for the investment community.
#VoxMarkets #StockMarket #LivePrices #StockMarketNews #Money #Investing #Finance #Business #Podcast