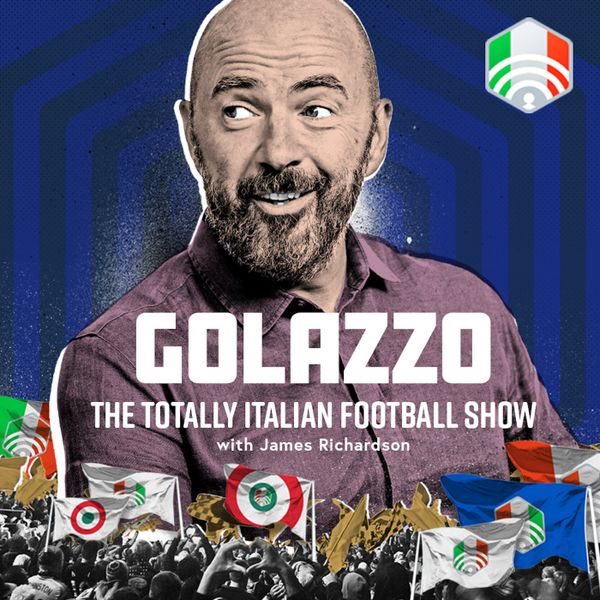 For many, it was the World Cup of Gazza, Higuita and Milla. But for Italy, it was the one that got away.
Jimbo, James Horncastle and Gab Marcotti look back at the iconic Italia 90 and what it meant to the host nation.
We reveal the staggering cost of staging the tournament and for how long Italy as a country were counting that cost.
It was the World Cup that built broadcasting careers and it was the World Cup that a glamorous-looking Italian side were supposed to win
Baggio broke out, Schillaci scored a lot and Italy recruited an army of fans including Madonna.
But it was Maradona who helped turn Italians against their own team as Argentina broke the host nation's hearts in the semi-final.
Fast-forwarding to the present day, we take a look at Roberto Mancini's current Italy squad and ask whether or not Mancini understands the point of the Nations League.
RUNNING ORDER:
• PART 1: Italy prepare to host the World Cup at great expense (02m 45s)
• PART 2a: Glamorous Italy enter the tournament as favourites (08m 50s)
• PART 2b: Roberto Baggio breaks out (13m 45s)
• PART 3a: Italy negotiate the group stage (16m 10s)
• PART 3b: Gab Marcotti attends Italy v Uruguay (18m 10s)
• PART 3c: The Toto Schillaci phenomenon (20m 25s)
• PART 4a: Semi-final heartache against Maradona's Argentina (22m 45s)
• PART 4b: The immediate fall-out for Italian football (30m 30s)
• PART 5: Mancini's Italy in Nations League action (36m 20s)
GET IN TOUCH:
• find us on Facebook, where you'll find video, photos and loads of other stuff.
• send us a tweet: @theTotallyShow
• for sales and advertising email sales@muddykneesmedia.com