Cassano's crazy career comes to an end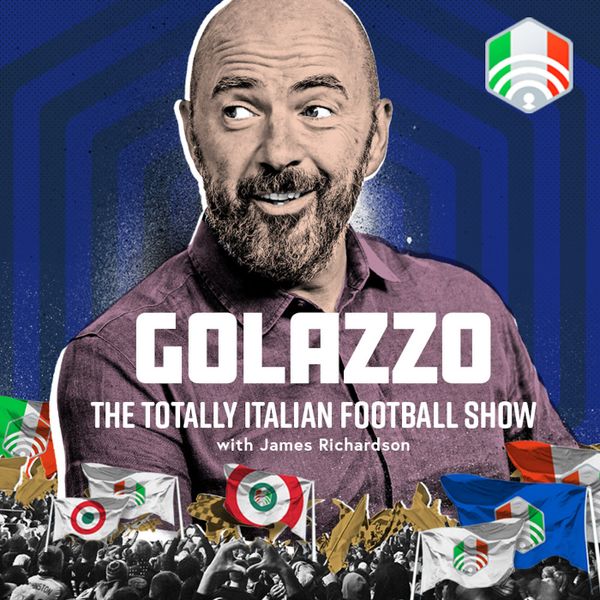 This week on Golazzo, we marvel at the player who has announced his retirement from football (for the third time), the one and only Antonio Cassano.
The boy from Bari who loved football but probably not as much as he loved sex and sugar.
Cassano packed more into his career than most – including heart surgery and over 700 women.
Jimbo, James Horncastle and Gab Marcotti reminisce about a man who says if he made the most of his talent, he wouldn't be on planet Earth right now.
Elsewhere, Italy finally win a game as they beat Poland in the Nations League. The panel look at a hugely encouraging result, performance and selection from Roberto Mancini.
And of course, we pay tribute to the voice of Italian football in the UK, the legend that passed away earlier this week, Mr Peter Brackley.
RUNNING ORDER:
• PART 1: Paying tribute to Peter Brackley (00m 40s)
• PART 2: Cassano's previous retirements and Virtus Entella – the team without a league (04m 30s)
• PART 3a: Cassano bursts onto the scene for Bari (12m 45s)
• PART 3b: Cassano's squandered potential (18m 10s)
• PART 3c: Cassano's relationship with Francesco Totti (21m 30s)
• PART 4a: Favourite memories of Cassano (22m 45s)
• PART 4b: Cassano's international career (28m 30s)
• PART 4c: Cassano on sex before a game (32m 10s)
• PART 5a: Poland 1-2 Italy (34m 30s)
• PART 5b: Milan derby preview (40m 00s)
GET IN TOUCH:
• find us on Facebook, where you'll find video, photos and loads of other stuff.
• send us a tweet: @theTotallyShow
• for sales and advertising email sales@muddykneesmedia.com