Why Are Latinxs Converting to Islam?
Season 1, Episode 32,
Feb 19, 2019, 04:00 PM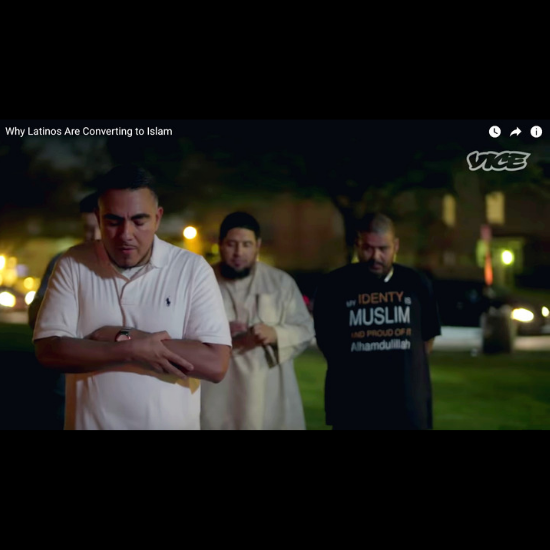 Nuestra gente, Latinxs are one of the fastest growing groups within Islam in the US — nearly 250,000 Latinxs Muslims are part of the our community and it's growing. We had no idea until now, and we want to know, why?
Join us as we explore the answer to this question with Lara Fernandez, producer of VICE's Minority Reports latest episode called, Why are Latinos Converting to Islam? We also talk to Diana Cruz, a xingona and a Latina Muslim. Tune in for a great conversación and playlist featuring:
"We the People" - A Tribe Called Quest
"Di Mi Nombre" - Rosalía 
"Hijabi (Wrap My Hijab)"- Mona Haydar 
"Didn't Cha Know" - Erykah Badu 
"Chiquitita"(Spanish) - ABBA 
"Good Lord" - Brother Ali
Make sure to watch VICE Minority Report's documentary, Why are Latinos Converting to Islam: https://www.youtube.com/watch?v=qOdu-lXCPFI
Lara Fernandez is an Emmy award-winning producer with field experience in the US, Europe and Latin America. Born and raised in Spain, she majored in Broadcast Journalism and then spent several years with Univision's environmental unit. She is currently a long-form producer with VICE digital, where her work focuses on social justice issues.
Diana Cruz is a Chicagoan and a Mexican/Puerto Rican. After converting to Islam in 1999, she realized there was a need for Spanish speaking/Latino engagement work in the Muslim community. She's been leading work across communities ever since, including mentoring her Latina Muslim sisters. Diana's educational background is in Healthcare Management, Business Administration and Psychology. She lives in the Western Suburbs with her two children.