Night of the Night Mouse
Episode 56,
Mar 04, 2019, 09:00 AM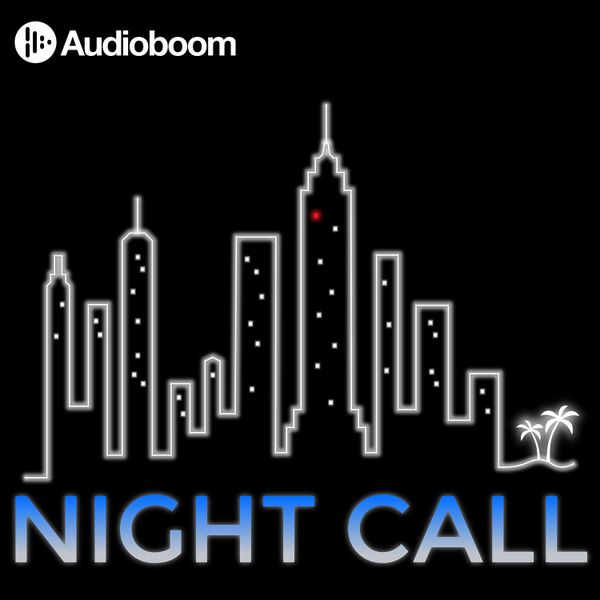 Tess, Molly, and Emily check in about watching carefree murder sprees on American Crime Story, ghost cats, and a special call from an early 00's internet celebrity. 
Call in to Night Call at 240-46-NIGHT
This episode is sponsored by:
Risk! Podcast
Articles and media mentioned this episode:
TV Series, Curb Your Enthusiasm
TV Series, American Crime Story
Podcast, North Mollywood
Book, Vulgar Favors by Maureen Orth 
Reddit, r/americancrimestory
Podcast, Dirtcast, "The Making of the Portrait of a Serial Killer in the Dark"
Film, Extremely Wicked, Shockingly Evil, and Vile
Film, Psycho
TV Series, New Girl
Film, The Talented Mr. Ripley
Film, Fargo
TV Series, Forensic Files, "The Disappearance of Helle Crafts"
TV Series, American Horror Story: Hotel
Album, Artpop by Lady Gaga
Song, "Donatella" by Lady Gaga
TV Series, Transparent
Song, "Gloria" by Laura Branigan
Song, "Gloria" by Van Morrison
Song, "Oh Sherrie" by Steve Perry
Song, "Crimson and Clover" by Tommy James and the Shondelles
Film, The Snowman 
Song, "Pop Corn" by Hot Butter
Film, My Girl
Article, LiveScience, "Tiny Dino-Era 'Night Mouse' Found Above Arctic Circle"
Article, The Verge, "The Trauma Floor"
Website, You're the Man Now, Dog
Video, Fight! Kikkoman
Video Series, Salad Fingers
Video Series, Strindberg and Helium
TV Series, The Mighty Boosh
TV Series, The Sifl and Olly Show
Song, "Bulbs" by Van Morrison
Theme Song, Succession
"Night Call" by 4aStables. Sound effects by Dynamicell. Additional sfx from freesound.org.