Episode #124: Dengar!
Episode 124,
Mar 02, 2019, 03:34 PM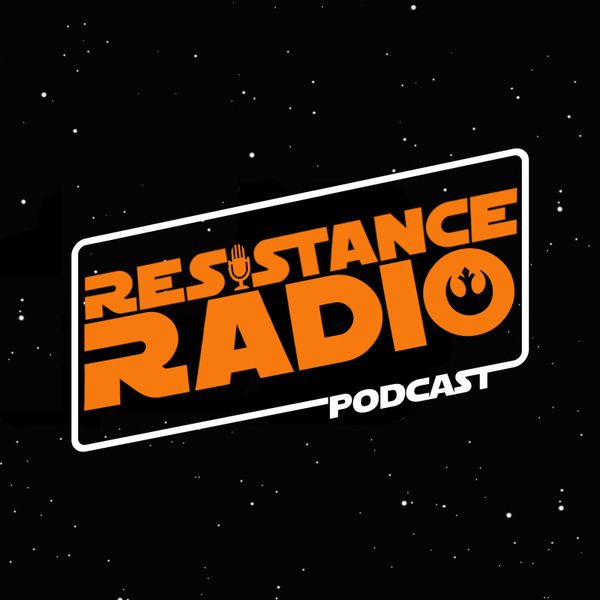 Mikey, Kaitlin and Ben are back with all the latest Star Wars news and we take a dive back into the seedy Star Wars Underworld, our spotlight topic this week is the damaged and dangerous Dengar.
You can contact Resistance Radio on Twitter @RRadioPodcast, Facebook or on Hypable.com. Don't forget to subscribe to us on iTunes or on Spotify!
Don't forget you can support the podcast on Patreon with lots of special perks, including special after dark episodes that go beyond just Star Wars. Check it out!
Today's podcast is brought to you by audible.com - get a FREE audiobook download and 30 day free trial at http://www.audibletrial.com/resistanceradio. With over 180,000 titles to choose from for your iPhone, Android, Kindle or mp3 player. Get the latest Star Wars audiobook for free!
Want a Resistance Radio shirt and/or button set? Our merch is now available from the Resistance Radio store.
We get a preview of Claudia Gray's new novel 'Star Wars: Master and Apprentice'
Benioff and Weiss's Star Wars series is a trilogy!
Filming has wrapped for all of the droids in Episode IX
The Senate is coming to Star Wars Celebration - The Emperor himself Ian McDiarmid!
Lego Star Wars celebrates its 20th anniversary with new vehicle sets
We get a bit more info about Star Wars- Jedi: fallen Order and will get our first looks at celebration
We dive into our talk about bounty hunter Dengar
How old is this guy?
Who would win in a fight? Dengar, Boba Fett, Bossk or Asajj Ventress?
He worked for the empire and our favorite bad guy!
How deadly is he? And how will we see him in the Mandalorian. 
If there are any issues downloading this episode from iTunes, please refer to this guide.