Wrestling Omakase #91: An Evening with Kevin Kelly
Episode 91,
Apr 01, 2019, 01:14 AM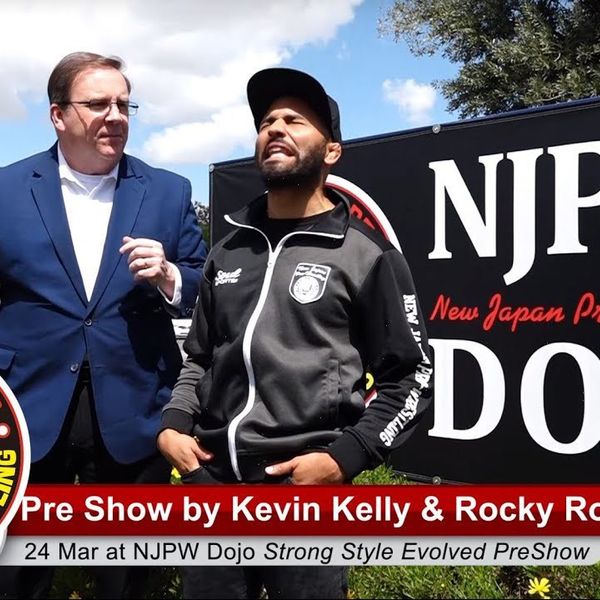 This week on Wrestling Omakase John is joined by first time guest Kevin Kelly (@realkevinkelly), the English voice of New Japan Pro Wrestling! Kevin discusses what it's been like calling NJPW play-by-play in his nearly three-and-a-half year stint from the beginning, including what some of the biggest adjustments he had to make were, what he thinks of the Japanese pro wrestling schedule, how he approaches introducing newer fans to the promotion, what he thinks some of the differences are in how the Western and Japanese audiences approach the company, and more! We then give a brief preview of next weekend's huge Madison Square Garden show, G1 Supercard, which Kevin confirms on the air (apparently before it's dropped anywhere) that he'll be calling. Finally we wrap things up with your questions on a huge variety of topics, including: Kevin's favorite broadcast partner, what he thinks NJPW should do to get more fans to attend shows in the West, favorite and least favorite venues, Taichi, Okada's pants, his favorite match he's ever called and more. A fun chat on all things New Japan!