Billy Butler - Radio Merseyside & Radio City presenter
Episode 51,
Apr 09, 2019, 07:47 PM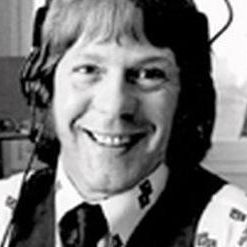 Here is the life-story of a rich BBC local radio character, imbued with the spirit of his City. 
In this edition of Radiomoments 'Conversations', Billy Butler tells of his beginnings on a young BBC Radio Merseyside, and his memorable time at Radio City and its AM offshoots.
He relates fond tales of his famous contests, his younger days on the Cavern scene, where he rubbed shoulders with the Beatles and his happiness and frustrations from almost fifty years in radio.
In his own words, this is the Billy Butler story.
The whole 'Conversations' series can be found here. Music by Larry Bryant.