A Window on the World
Episode 7,
May 15, 2019, 09:00 AM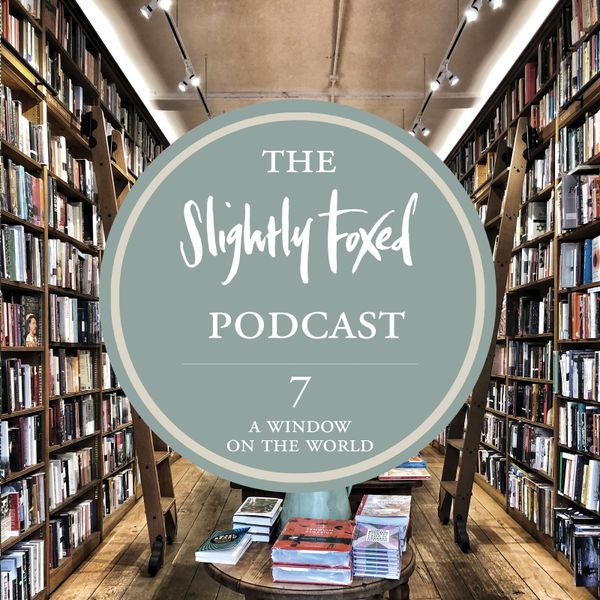 Gail, Steph and Anna go behind the scenes with booksellers Brett Wolstencroft of Daunt Books and Kathleen Smith of Topping & Co. Bath to talk about the reality and romance of life running two of the country's finest bookshops. Andrew Hawkins recounts the tale of a London publisher who tried his hand at repping and ended up in a spot of bother with a drunken poet in Fife, and there's the usual round-up of recommended reading and news from Hoxton Square. 
The digits in brackets following each listing refer to the minute and second they are mentioned. (Episode duration: 38 minutes; 30 seconds)
Books Mentioned
Related Slightly Foxed Articles & Illustrations
Other Links
A full list of Slightly Foxed stockists can be found on our website: Stockists (1:09)
The Idler Festival, Hampstead, London, 12-14 July 2019 (3:28)
The Llangwm Literary Fesitval, Pembrokeshire, Wales, 9-11 August 2019 (3:34)
Ways with Words Festival, Dartington, Devon, 5-15 July 2019 (3:52)
The Slightly Foxed 2019 Readers' Day will be held on Saturday 2 November at The Art Workers' Guild in Bloomsbury, London. Tickets now available to Slightly Foxed magazine subscribers only. From £60 for a day ticket (4:10)
[Daunt Books](https://www.dauntb...