Dev Clever Holdings, Alan Green on 4 Small Cap Stocks and Darren Sinden on Macro
Episode 1377,
May 14, 2019, 11:56 AM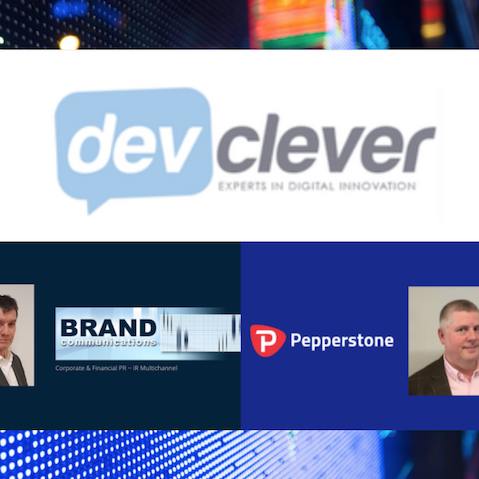 On the Vox Markets Podcast Today: 14th May 2019
Chris Jeffries Chief Executive Officer of Dev Clever Holdings #DEV discusses the potential of their new virtual reality careers guidance experience VICTAR, which went live in March.
Alan Green CEO of Brand Communications talks about:Bidstack #BIDS Eve Sleep #EVE Bluebird Merchant Ventures #BMV
(Interview starts at 12 minutes 6 seconds)
Darren Sinden, Market Analyst at Pepperstone Limited talks about: U.S. China trade talks seemingly being in tatters, the US equity sell off, declining earnings expectations into Q2, Vodafone dividend cut and UK employment data.
(Interview starts at 34 minutes)
Plus the Top 5 Most Followed Companies & the Top 5 Most Liked RNS's on Vox Markets in the last 24 hours.
Vox Markets is revolutionising the way companies engage with shareholders and the stock market at large. By aggregating IR and digital content onto one secure and compliant platform, Vox Markets has established itself as the go-to resource for the investment community.
#VoxMarkets #StockMarket #LivePrices #StockMarketNews #Money #Investing #Investments #Finance #Business #Podcast