Crypto Trader Glen Goodman, Russ Mould on Macro and 3 Stocks plus Alan Green on 3 Small Caps
Episode 1382,
May 17, 2019, 12:31 PM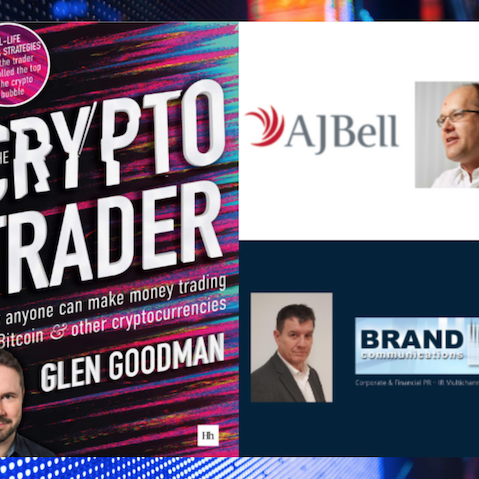 On The Vox Markets Podcast Today: 17th May 2019
Glen Goodman, former ITV News Business correspondent and now author of, "The Crypto Trader", talks about the recent rise, fall and rise again of Bitcoin and shares how he got into crypto trading.
Russ Mould, Investment Director at stockbroker AJ Bell talks about: Stock Spirits #STCK Nichols #NICL Vodafone #VOD
(Interview starts at 21 minutes 56 seconds)
Alan Green CEO of Brand Communications talks about: Candence Minerals #KDNC RA International #RAI BigDish #DISH
(Interview starts at 36 minutes 59 seconds)
Plus the Top 5 Most Followed Companies & the Top 5 Most Liked RNS's on Vox Markets in the last 24 hours.
Vox Markets is revolutionising the way companies engage with shareholders and the stock market at large. By aggregating IR and digital content onto one secure and compliant platform, Vox Markets has established itself as the go-to resource for the investment community.
#VoxMarkets #StockMarket #LivePrices #StockMarketNews #Money #Investing #Investments #Finance #Business #Podcast
https://www.voxmarkets.co.uk/