Episode #129: The Mandalorian
Episode 129,
May 21, 2019, 01:01 AM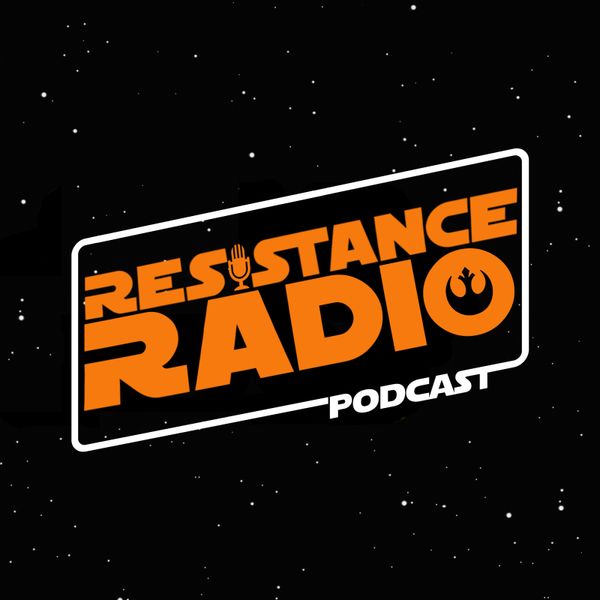 Resistance Radio is back with all the latest news from a galaxy far far away. This week we dive into what was reveled about the live action Star Wars TV show "The Manalorian". Join Mikey, Ben, Evan from the Jodocast and Dan-O from the Dan-O Channel as we breakdown everything about the Mandalorian and all the latest news!
You can contact Resistance Radio on Twitter @RRadioPodcast, Facebook or on Hypable.com. Don't forget to subscribe to us on iTunes or on Spotify!
Don't forget you can support the podcast on Patreon with lots of special perks, including special after dark episodes that go beyond just Star Wars. Check it out!
Today's podcast is brought to you by audible.com – get a FREE audiobook download and 30 day free trial at http://www.audibletrial.com/resistanceradio. With over 180,000 titles to choose from for your iPhone, Android, Kindle or mp3 player. Get the latest Star Wars audiobook for free!
Want a Resistance Radio shirt and/or button set? Our merch is now available from the Resistance Radio store.
We got our first look at the toy packaging for The Rise of Skywalker toys
Disney has released the list of books that will be part of the Journey to The Rise of Skywalker series
Fans have created a reimagining of Scene 38 from Star Wars A New Hope, we share our thoughts on the confrontation between Obi-wan and Darth Vader
We have received information about the next set of Star Wars films that will be in theaters. After the Rise of Skywalker we will have the start of the new trilogy from David Benioff and D.B. Weiss which will hit theaters in December 2022
Vader Immortal gets a release date for its first episode for May 21st and its coming to Oculus Quest
We break down a lot of the footage shown at Celebration for The Mandalorian.
We talk about which directors we are most excited to have directing this show.
Our thoughts on the casting.
If there are any issues downloading this episode from iTunes, please refer to this guide.
If there are any further technical issues, feel free to contact Hypable's podcast manager at andrew@hypable.com or tweet @HypablePodcast