Big Maple Returns and Yankees Beat the Padres
Episode 336,
May 30, 2019, 08:11 AM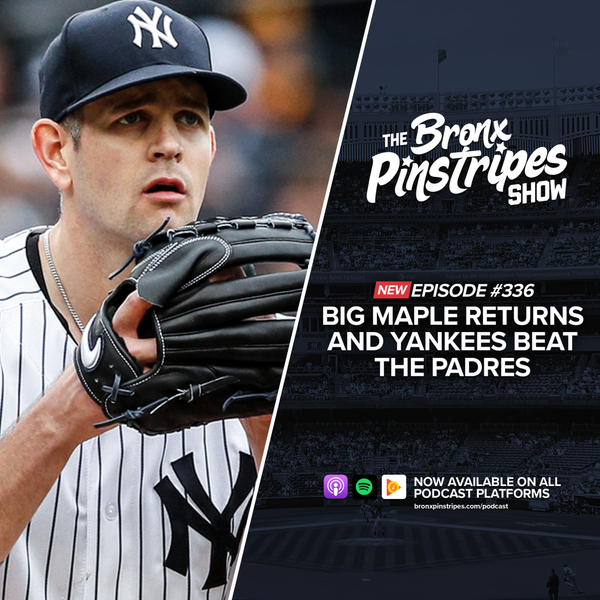 The Yankees took 2 of 3 from San Diego as they get ready to play Boston at home. Topics: stats about the Yankees record over their last 8 series, Manny Machado's return to Yankee Stadium, Chad Green improving, Masahiro Tanaka's bad first inning, infuriating bullpen usage by Padres manager Andy Green, James Paxton's impressive return, a possible roster decision between Clint Frazier and Cameron Maybin, injury news, the upcoming big series vs Boston, and weird baseball injuries. 
BP Crew 2019 Regular Season event dates. 
Fri, May 31 vs BOS
Sat, Jun 22 vs HOU
Sat, Jul 6 @ TBR
Sat, Jul 20 vs COL
Sat, Aug 31 vs OAK
Get in touch:
@YankeesPodcast
@Andrew_Rotondi
@ScottReinen
@ItsChaBoyDom
@T_ Danks_
Call the voicemail line: 646-480-0342
If you enjoy the podcast, please leave a rating and review! 
Intro/Outro music: One Way Ticket, by Anitek. 
#nyy #yankees #newyork #newyorksports #wfan #espn #mlb #baseball #sports