Dom Joly chats with Proper Sport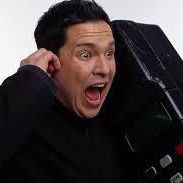 Comedian, former political leader, author, journalist and went to school with Osama Bin Laden - Dom Joly has had a varied life. He'll be talking about all of this in An Evening With Dom Joly in Bradford next month. Grab your tickets here...
https://whatson.bradford.gov.uk/an-evening-with-dom-joly/
also available at Jumbo records Leeds and at the Salt Brewery Saltaire….