Elbow Squids and Bone Spikes
Episode 71,
Jun 24, 2019, 08:00 AM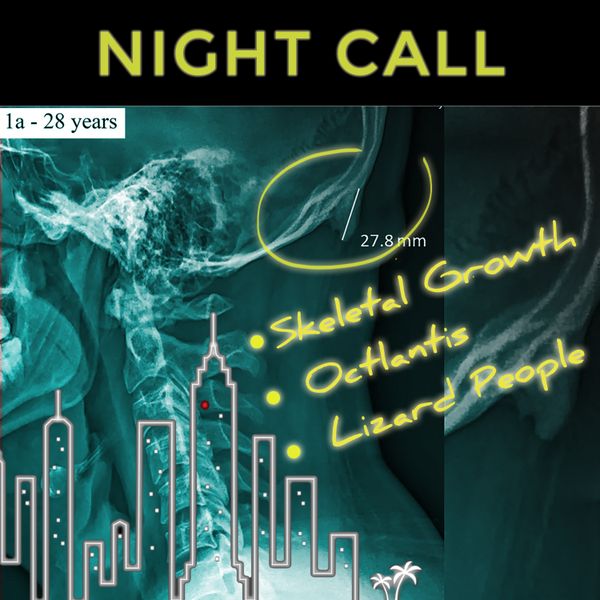 From the depths of the sea to the depth of the internet, Night Call is dishing out all the info about creepy squids, happy octopus cities, and energy drink conspiracy theories. PLUS the Night Call correction desk, and some personal TM experience. 
NIGHT CALL BOOK CLUB JULY BOOK ANNOUNCED! For access, CHECK OUT THE
NIGHT CALL PATREON
! Support the show for as little as $1 a month!

Call in to Night Call at 240-46-NIGHT
Articles and media mentioned this episode:
Article, LiveScience,
"Ancient 'Loch Ness Monster' from Antarctica Breaks a Record for Body Size" 
Article, Science Alert,
"Biologists Have Discovered an Underwater Octopus City And They're Calling It Octlantis"
Article, Gawker,
"Crazy Lady Exposes Monster Energy Drinks as Satanic Conspiracy"
Article, BBC,
"How modern life is transforming the human skeleton"
Film,
The Day of the Triffids
Book,
The Relaxation Response
by Herbert Benson, MD
Video,
Elbow Squid