Finding Your CAUSE by Using Connection, Authenticity, Uniqueness, Storytelling, and Emotion to Create Your Brand and Life With Jaime-Lee Fraser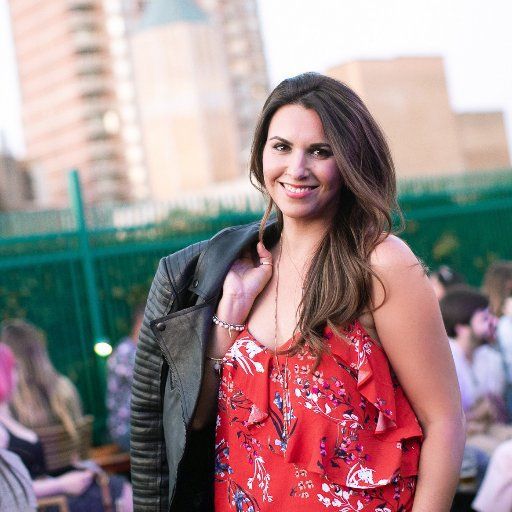 Jaime-Lee Fraser is a business growth expert who develops professional companies into market leading brands. She is also the co-founder of Kwired a branding and acquisition readiness firm. Jaime-Lee has coined the acronym CAUSE which stands for connection, authenticity, uniqueness, storytelling, and emotion to build brands that really stand out.
Jaime-Lee stands out with her own unique story. She was vacationing in Bali in 2002 when she ended up being surrounded by flames after the building that she was in was bombed. She used this as motivation to thrive as opposed to living in fear.
We talk about being your true self, building brands that get noticed, authentic storytelling, masterminds, personality types, and even using the Wim Hof method to sit in a bath of ice.
Show Notes:
[03:31] Jaime-Lee was in a bombing attack in Bali in 2002. She wasn't harmed physically. She was trapped in a burning building. It was remarkable how everyone wanted to help everyone else survive.
[04:50] She came out the other side being grateful for being alive. Although, the experience did take an emotional toll.
[05:05] The experience was traumatic and transformational.
[05:44] She tries to look at it as post-traumatic thriving.
[06:30] It was difficult moving away from the fight or flight mode. She did recognize that she needed to take time out to rest.
[07:32] She moved to London by herself.
[08:24] Performance is the core of what we do as humans. She started working with great mentors and she met her business partner Shawn Wells.
[11:14] CAUSE came about because these five concepts are important to grow a brand.
[13:13] A huge piece of standing out is being authentic. All of the pieces need to be taken into the storytelling to build a brand.
[15:47] She also uses NLP when working with clients.
[19:19] Jaime-Lee loves masterminds and the events that she attends. In person meetings are a game changer.
[21:51] Consistency is key for growth.
[23:24] Jaime-Lee is an ENFP in the Myers & Briggs personality test.
[25:04] To step out of her comfort zone Jaime-Lee seeks new experiences. She did an ice bath challenge.
[27:43] They used the Wim Hof Method.
[28:18] You have to bring yourself to a place of control. You have to master the breathing and connect your breath to a place of peace.
[30:40] Having routines in place helps Jaime-Lee deal with stress. Getting decisions in place is helpful. Using lists also helps with overwhelm.
[35:18] Asking too many questions means you are out of flow.
[39:28] We all need a reset and a break from technology.
[40:03] Look at CAUSE and what it means to you. Are you bringing it into your brand and relationships?
Links and Resources: