#3 - Ellen Ward, Head of IT Systems (Interim) at Concern Worldwide, Tech for Good
Season 1, Episode 3,
Jul 05, 2019, 04:26 PM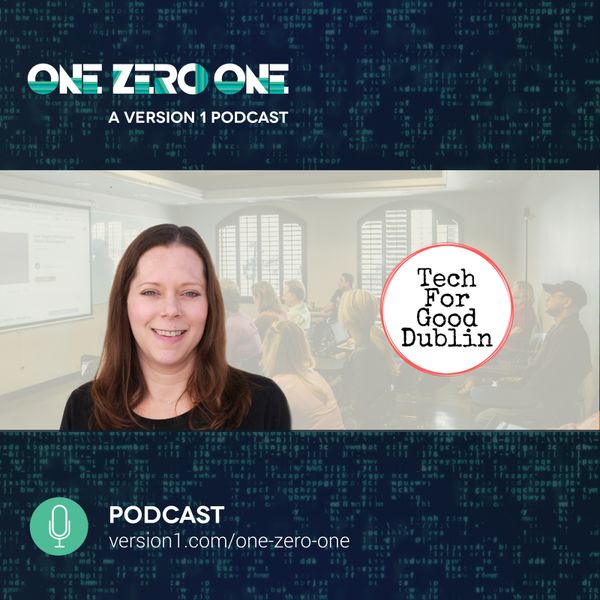 For Episode #3 of the One Zero One podcast, Róisín Healy from Version 1 had the opportunity to talk all things 'Tech for Good' with Ellen Ward, the Head of IT Systems (Interim) at Concern Worldwide. The mission of Concern is to end extreme poverty. In 2018, Concern Worldwide reached 11.5 million people through their emergency response. 17.6 million people were reached through their health interventions.
Ellen shared with us the challenges and rewards of working in an IT function of such an important organisation, and how important it is to balance innovation with stability when delivering urgent services in the most fragile communities globally. We also learned about the Dublin 'Tech for Good' initiative that Ellen co-founded. Tech for Good Dublin is a group of people who believe in the power of technology to positively impact people, communities and the planet. Members are passionate about using tech as a force for positive change.
https://techforgooddublin.org/
Ellen Ward and Máirín Murray - Tech for Good Co-Founders - TedX:
https://www.youtube.com/watch?v=HTYeb6g4ivY